Jim Richards honoured by new enduro trophy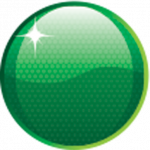 The Porsche GT3 Cup Challenge Australia will award the 'Jim Richards Endurance Trophy' to its highest placed driver in the three endurance races this year.
The all-Porsche series (for older-model 996 and 997 GT3 Cup Cars) will host three endurance rounds featuring a new format. One of the three races over the weekend will feature the endurance-style format, with the 'Endurance Champion' to be awarded to the driver with the combined highest point score of the three endurance races.
The endurance format will be first used for the opening round at Wakefield Park, Goulburn, before returning for Round 2 and Round 4 at Mallala and Morgan Park.
The 'Endurance Champion' will receive the Jim Richards Endurance Trophy at the end of the season.
Richards is a Porsche ambassador and long-time Porsche competitor with success in multiple forms of motorsport, including victory in the inaugural Porsche Carrera Cup Australia title in 2003 and eight outright Targa Tasmania victories. The four-time Australian Touring Car champion is also renowned for his endurance expertise, winning the coveted Bathurst 1000 seven times.
"I've been involved with Porsche since 1992 and I think I've raced in a Porsche series every year since then, so for Porsche to name the award the 'Jim Richards Endurance Trophy' is fantastic," Richards said.
"I personally think the longer events are really good because you can settle into a speed and get lots of racing miles that way.
"I've been aligned with Porsche in racing and rallies for a long time, and I'm still doing the rallies. It's a top quality car, I've won Carrera Cup and I've won a few races here and there and I can't think of anything better to drive in a rally.
"GT3 Cup Challenge is a great category. I think for younger and older guys going into the one-make series, it's cost-effective and it gives them a chance to get used to the cars and become more competitive. GT3 Cup Challenge is a crucial part of the whole racing scene, especially for Porsche."
Entries are now open for the opening GT3 Cup Challenge round at Wakefield Park, Goulburn, on April 2-3.