Fujitsu privateer secures backing for Adelaide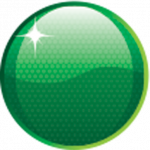 Fujitsu V8 Series privateer Taz Douglas will feature support from two local Adelaide businesses for the opening round of the Development Series at the Clipsal 500 street track.
Douglas, 26, has secured backing for his ex-Perkins Commodore VZ from concreting companies Reo Beam and CRC Concrete.
The Victorian told Speedcafe.com.au that having minor support from the companies has turned into a larger one-off deal.
"Reo Beam and CRC have a corporate box at Clipsal every year. They came up to me a couple of years ago in Adelaide, said g'day and sponsored me for the weekend. We've had a relationship ever since, and they're sponsoring the whole car this year, which is very good," he said.
"The car will look cool. I sent them the basic design, just a starting point, and they came up with the final product from there. I love it, it's awesome. Once it's all stickered up, it's going to look pretty cool."
Douglas, who won the reverse grid Fujitsu V8 Series race at Sandown last November, said that he is doesn't have a major backer for the rest of 2011. Instead, he is looking for similar one-off deals at each event.
"We're still chasing support for the rest of the season," he said.
"We're after deals round-by-round, we don't ask for a whole heap for the car, so if we can get a few major ones for the sides, and then add a few minor ones around it, I'll be happy.
"I'm looking at where we go, like Perth, and trying to organise sponsors specific to the area."
Douglas is one of 29 cars entered for the first round of the 2011 Fujitsu V8 Series, which kicks off at the Clipsal 500, Adelaide on March 17-20.