Famous oil company joins V8 Supercars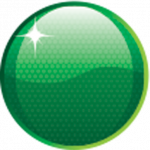 Iconic motorsport oil company STP has joined V8 Supercars as an official sponsor of the 2011 season as a major partner of the Pedders STP Safety Car program.
STP is renowned for its leading fuel and oil additives and has a rich history in supporting motorsport, most notably in NASCAR with their 28-year sponsorship of 'The King' Richard Petty and his famous number 43 entry.
The company comes on board as the official engine oils, coolant and additives of the V8 Supercars as part of a three-year deal.
As a leading manufacturer of performance products for over 50 years, STP's heritage has made it one of the most trusted names in automotive care.
"STP has had a long history of involvement with motorsports," STP General Manager Paul Blair said.
"V8 Supercars Australia is a perfect fit for the brand which is all about high performance.
"STP is an iconic brand with over 50 years of experience. It's exciting to start this new endeavour with V8 Supercars and bring the brand back into the motorsports arena."
The agreement with V8 Supercars in an addition to their long history of motorsport and in turn will result in one lucky fan having the chance to win the $68,000 Official Pedders STP Safety Car at the end of the 2011 season.
HSV, Pedders and STP have teamed up to sponsor the official safety car program at all events in 2011, giving away the 2010 HSV 6.2 litre Clubsport to a lucky winner following the Sydney Telstra 500.
The promotion starts at the Clipsal 500 in Adelaide next week, is open to Australian and New Zealand residents over 18 and can be entered at www.v8promo.com.au
"We are delighted that HSV, Pedders and STP have decided to run this enormously successful promotion again with what would have to be one of the best prizes available in Australian sport," V8 Supercars CEO Martin Whitaker said.
"It's fantastic that these iconic companies can get together with a promotion like this that really gets our fans excited about the opportunity to win such a big prize."
The Clubsport has a heron white exterior and onyx interior with manual transmission. The prize includes on road costs, statutory government charges and one year registration commencing 9/12/2011.