V8 Utes contender shows off new sponsor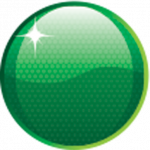 Reigning V8 Ute Series Rookie of the Year David Sieders has revealed a new livery and sponsorship package for his 2011 campaign.
The former Fujitsu V8 Supercars Series driver returns to the Ute class this season as one of the favourites, having finished fifth in points last year.
Sieders has secured backing from national buying group Australian Industrial Supplies, and will continue to carry the Bisley Workwear branding seen during the later stages of 2010.
"We had such a great year on the track last year, and that momentum seems to have carried over into our off-track negotiations as well," said Sieders,
"Last year we went to the first round of the V8 Utes with very little support, and this year we have very little space left on the car…
"What a difference 12 months can make."
The Sieders Racing Team will test at Wakefield Park tomorrow.
"We've put a lot of work into these cars in the break, and it's been almost two months since our last track day, so we're all pretty eager to get behind the wheel and see what we can do," said Sieders.
The opening round of the recently rebranded 2011 Auto One V8 Utes Series will take place at the Clipsal 500 from March 17 to 20.