Scott Pye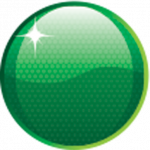 Scott Pye is getting his first official laps in Formula 3 cars ahead of his maiden British F3 tilt this year.
The young South Australian, who won the British Formula Ford crown last year, will drive for Double R in the international championship.
Speedcafe.com.au's international correspondent David Addison spoke to Pye about his impressions of the F3 cars and how he thinks he will fair in the 2011 season …
SPEEDCAFE: You're currently completing your first official testing for the Double R team. How is it going?
SCOTT PYE: Good! It is a big step up from Formula Ford and to be honest, I'm not looking at times at the moment. I am not that interested in what everyone else is doing, I just want to develop myself and develop a relationship with my (Double R) engineers.
I'm certainly not unhappy with how we are going and the pace is there which is encouraging. This deal came about quite late in comparison to some of the other guys so they did a lot of winter testing where as I am still learning about the car and the team.
SPEEDCAFE: Is it a big step up from Formula Ford?
PYE: Yes, it sure is! I did the Toyota Racing Series in New Zealand in the winter and that was my first slicks-and-wings experience and I didn't find that too much of a step up from Formula Ford, but a Formula 3 car is really different.
The amount of downforce they have is just unbelievable and so in that respect there is a lot to get my head around, plus it is a much quicker car than the Mygale.
With that in mind, I am happy with what I have done so far and to be in the top five in the test sessions is pretty good.
SPEEDCAFE: Why skip Formula Renault and go straight from Formula Ford to Formula 3?
PYE: Well, I believe that you are only as good as the people that you are racing against and if the opposition is tough you push yourself harder, get better and prove how good you are.
I didn't find the Toyota Racing Series a real step up and I want to learn and develop and the best way to do that is to commit to a formula that will test me. I am looking at Formula 3 as a two-year programme and to have done a Formula Renault season would have been a wasted year.
SPEEDCAFE: A waste?
PYE: Yeah, well I am 21 and I am aware that time isn't on my side so while I want to move on and up as fast as I can, I want to improve as a driver. We (Pye and manager Perry McCarthy) felt that we needed to be in F3 as soon as possible and to start learning.
SPEEDCAFE: It's not just Perry helping, there is Roland Dane as well.
PYE: Yes, Roland is a great supporter. We met at a AMSF function and we got on really well and he knows how different racing in Europe is from racing in Australia.
He knows that coming to Europe is not an easy thing to do and the level of competition is really tough. F3 is like V8 Supercars racing – it is so competitive, but it is a great place to develop. Roland is a sponsor and a mentor and there is a link between him and me so that if ever I wanted to race V8 Supercars … Well, I'm focussed on getting to Formula One.
My biggest mentor, though, is Perry McCarthy who is a great support and I'm really pleased that he's looking after me.
SPEEDCAFE: You say you're focussed on getting to F1 but it ain't easy for an Australian to get sponsorship to do that by racing in Europe is it?
PYE: No, that's right, but right now there is a lot more attention on open-wheelers in Europe.
This is Daniel Ricciardo getting a lot of press and of course Mark Webber coming second in the World Championship last year so actually now is a good time to go for sponsorship as people are more switched on to open-wheeler racing. Daniel and Mark have both made the country open its eyes and see an Aussie doing well overseas and I want them to see me doing the same this year.