Scott Pye: I must conquer F3 quickly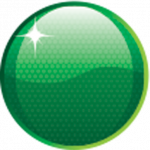 Australian international hope Scott Pye says that he needs to master the art of racing in Formula 3 to progress his career as fast as possible.
After winning last year's British Formula Ford crown, the 21 year-old South Australian will compete in 2011 for Double R in the British-based F3 title.
In his first years of 'wings and slicks' openwheel racing, he says that he will dedicate two years of his life to F3, but will need to have conquered it by then to make the steps towards his ultimate goal – Formula One.
"I am 21 and I am aware that time isn't on my side," he told Speedcafe.com.au
"So while I want to move on and up as fast as I can, I want to improve as a driver. I am looking at Formula 3 as a two-year programme (and) we (ED: Pye and manager Perry McCarthy) felt that we needed to be in F3 as soon as possible and to start learning."
Pye is currently completing the traditional F3 pre-season testing at Silverstone.
He will again contest the year with support from Roland Dane and his Triple Eight Race Engineering outfit.
CLICK HERE for more with Scott Pye in today's edition of Cafe Chat …