Mark Skaife confirmed for Carrera Cup debut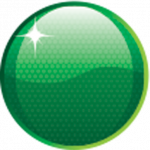 Mark Skaife will make his debut in Australian Carrera Cup in the opening round of the reborn championship at Albert Park on March 24-27.
The six-times Bathurst 1000 champion will race a 2011-spec Porsche 911 GT3 Cup (Type 997) car as a guest entry in the all-Porsche series. It will be his first time racing a left-hand drive race car.
Skaife's Porsche GT3 Cup car will sport #60, which commemorates 60 years of Porsche in Australia, while featuring sponsors Dutton Insurance and L'Oreal Men Expert.
Carrera Cup will support the Formula One Qantas Australian Grand Prix, marking the return of Porsche Carrera Cup Australia, which hasn't raced in Australia since the end of 2008.
Skaife will compete against a strong line-up of local stars competing in the reborn series, including Craig Baird, Steve Richards, Michael Patrizi and more.
Skaife is looking forward to racing at Albert Park – five months after his last competitive outing when he won the Supercheap Auto Bathurst 1000 alongside TeamVodafone co-driver Craig Lowndes.
"I'm really looking forward to it. I've had great results at Albert Park over the years. I've always enjoyed driving there and the Porsche will definitely suit the Albert Park circuit," said Skaife.
"When I retired from full-time driving I did say I would pick out the events I enjoyed. Clearly the Australian Grand Prix is one of those. At this stage of my career I can select the event when the opportunities arise and this is obviously one of them. I'm looking forward to it, it should be good fun."
Skaife tested the Porsche 911 GT3 Cup car for the first time at Phillip Island Grand Prix Circuit recently and was quickly on the pace.
"It was my first time ever driving left-hand drive race car. To drive a car like that on the latest-spec Michelin tyres is much different to anything I've been used to and was a great experience, especially around a fast, flowing European-style circuit," he said.
"I really enjoyed it. All cars react differently based on the style of car and how they achieve their performance. The Porsche was easy to acclimatise to, especially because it's designed like a race car.
"We made a few little changes throughout the test day – we made some gains and made some losses like you normally would in any motor racing, especially with cars you're unfamiliar with. At the end of the day I was really happy."
Porsche Cars Australia Motorsport Manager, Jamey Blaikie, said Skaife's inclusion is a boost for the relaunched series.
"From a Porsche perspective, having Mark on board is a glowing endorsement for Carrera Cup Australia, which comes at a great time for the brand – celebrating 60 years of Porsche in Australia," he said.
"With the opening round at the Australian Grand Prix, running a guest entry with a VIP driver was always on our radar and Mark was the obvious choice. We needed someone who had a strong profile within Australia, but who would also be competitive. Mark was a perfect fit.
"Mark is one of Australia's greatest drivers, which was apparent when he tested the GT3 Cup car. Within a few laps he was on the pace and by the end of the day he was posting competitive lap times."
See below for a video regarding Skaife's Porsche debut …