Former champ looks for Australian F3 return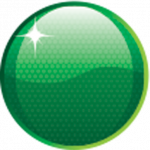 British open-wheel journeyman James Winslow hopes to return to the Formula 3 Australian Drivers Championship this season.
Since winning the 2008 Australian title, Winslow has been living and racing in America, completing part-schedules with a variety of Formula Atlantic and Indy Lights Series teams.
While the 27-year-old is still trying to put together a deal to race in the Indy Lights Series this season, he says making an Australia Formula 3 comeback could be a pathway to V8 Supercars.
The Formula 3 Championship will run three events alongside the V8 Supercars this season, in addition to four with the Shannons Nationals.
"I want to come back," said Winslow of Australian Formula 3.
"I want to race and win (in Formula 3) at the V8 events but I also want to try and win another championship."
Winslow drove for Jay Motorsports at the final round of the 2009 Fujitsu V8 Supercars Series, and sees V8 Supercars as a back-up plan to his IndyCar ambitions.
"(V8 Supercars is) still a very realistic goal but I need to re-establish myself in Australia whilst I continue to chase the IndyCar dream over here in the USA," he said.
"I'm putting together a program for Indy Lights or Indy Car at the moment but I would love to mix that with another campaign in Formula 3 down under.
"I think I can win another championship. I'm working on the budget and looking for partners."
Winslow's 2008 Formula 3 title came with South Australian squad Team BRM.
Winslow spent two years in Australia, and has also dabbled in British Formula 3, Asian Formula 3, Formula V6 Asia and A1 GP.