DJR could confirm enduro drivers within a week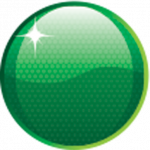 Dick Johnson Racing could lock its endurance drivers in within a week as it narrows down its potential candidates for the 2011 two-driver races at Phillip Island and Bathurst.
Experienced duo David Besnard and Kiwi Matt Halliday have emerged as the drivers in the box seat to compete with the famous Queensland-based team alongside Steve Johnson and James Moffat.
Recent tester Grant Denyer remains a hope to make his V8 comeback in the two long-distance events, although his chances of doing it with DJR appear slim.
Besnard and Denyer tested with the Jim Beam-backed squad at Queensland Raceway recently.
DJR General Manager Glenn Turnor says that he is hopeful of getting his drivers signed before the Clipsal 500 where the team could make an announcement.
"David Besnard is certainly a formidable driver with a lot of experience," he said.
"We also tested Grant Denyer in the #18 car. Grant is interested in making a return to the endurance rounds and we're more than happy to support his request.
"We're still in the process of looking at information and data from the tests, but as far as announcing our endurance drivers, when the ink is on the paper and the deal is done, we'll make those announcements. I'm hoping that we'll be able to do that before Clipsal.
"Our position hasn't changed. We're still looking at our options and we're hoping that we can tie this up as quickly as we possibly can."
Turnor says that securing four drivers (two for the regular enduros and two for the Gold Coast 600) has made the process of locking in drivers more difficult.
"What's compounding our problem this year is that we're not only looking for regular endurance drivers, we've also got the Gold Coast international drivers. You've got to make sure you've got the right fit for the right event," he says.
"We've got a series of steps that our board has to follow before it makes an announcement. Again, if we can do it before Clipsal, then that's our aim."
In other Dick Johnson Racing news, the team is still yet to find a permanent team manager to replace Adrian Burgess, who left the organisation at the end of last year to take on a new role at TeamVodafone.
Turnor says that current acting team manager Joseph Mevissen will continue in that role for the Clipsal 500.
"We haven't filled that role yet," Turnor confirmed.
"Joe Mevissen is our acting team manager and he will be our team manager for Clipsal."
Asked whether Mevissen is a candidate for the team manager role, Turnor said he was in the mix.
"That's always an option and we'll consider that, but at the moment, we're still going through a number of applications," he said.
"It's a crucial position and we want to make sure we have the right person in the role. Joey has stepped up from chief mechanic to acting team manager and he's doing a great job. I'm very happy with the way things are progressing with the team.
"Now it's a matter of knuckling down and getting prepared for Clipsal and the Australian Grand Prix events."