Brabham confirms Sebring 12 Hour drive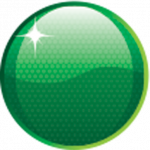 Australian sportscar ace David Brabham has confirmed that he will race Highcroft's new HPD LMP1 entry at this month's Sebring 12 Hours.
Brabham has won the last two American Le Mans Series with the team, but has a deal only for Sebring at this stage.
The car, which is a development of last's years LMP2 chassis, will run in anger for the first time later this week ahead of the March 17 race.
Brabaham is the team's only currently confirmed driver, and says he's looking forward to getting into the car for the first time.
"It will be great to get out there and start running and from what I have seen so far, the HPD ARX-01e has enormous potential," he said.
"I have driven the car on the simulator and been very impressed, but until we get it out there on the track we really won't know for sure.
"Obviously we would have preferred to have had more testing miles under our belt prior to the Sebring race but if there is one thing I know about the guys at Highcroft Racing is that they respond to pressure in the best possible way and do an outstanding job."
With sportscar racing giants Audi and Peugeot both entering cars in this year's Sebring race, the Highcroft team will focus on development at Sebring, rather than shooting for outright glory.
"Audi and Peugeot have had their cars out there earlier than anybody so they will be better prepared than anyone," said Brabham.
"Our goal is to fast track the development of the 01e and Sebring is the perfect environment for that.
"Sebring is a great place to test a car in what really is a violent environment – it is certainly the toughest race in the world on equipment."
In addition to Sebring, Highcroft has entered its HPD LMP1 for June's Le Mans 24 Hours, and is understood to be seeking sponsorship to complete the ALMS season.
Brabham is set to announce his own 2011 racing schedule later this week, which is expected to include V8 Supercars duties at Phillip Island and Bathurst with IRWIN Racing.