V8 Supercars' Sale of the Century imminent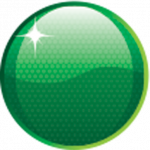 The sale of a majority of V8 Supercars is imminent, with several millionaires set to be created overnight and plenty of wealthy blokes to have their bank balances swell even further.
It has been a long process that started as early as March last year with Sports and Entertainment Limited (SEL) trying to off-load its 25 percent to some high-profile individuals and has evolved into possibly one of the biggest deals seen in Australian sport with the participation of all stakeholders.
Like any commodity, you have to work out what it is worth before you can put a price on it and that has been the job of Tim Miles, who is a former part owner of Tasman Motorsport and the head of mid-market house Miles Pty Ltd.
Miles is the expert in that field and has been working around the clock with V8 Supercars hierarchy to get all the elements lined up. For the past couple of weeks the group has presented its case to no less than 12 potential buyers both nationally and internationally and that list has reportedly come down to three.
With a team owners meeting taking place in Melbourne today to discuss the sale and other things like Car of the Future, Speedcafe.com.au decided it was time to take a look at the possible deal and things surrounding it.
Everyone involved has signed a confidentiality agreement so actual figures are not available, but working on previously known approximate profits and adding some conservative guess work you can get a bit of an idea of how much this will be worth.
Based on a profit suggested to be $A34 million last year and a conservative Price to Earnings (PE) ratio or multiple of earnings of 10, that would value the company at around $A340 million – the PE based on current trends and projected earnings.
So given that figure as a starting point – let's look at what everyone could potentially receive.
SEL takes 25 percent which gives it $A85 million straight off the bat – split between the current owners Tony Cochrane, James Erskin, David Coe and Basil Scaffidi – leaving Cochrane with a likely minimum of $A21.25 million (given that we don't know the percentage of ownership he has in SEL – it maybe less or more than 25 percent).
On the back of that it is believed that Cochrane is set to leave SEL in the near future and would be a likely candidate to take a management role on behalf of the new owners of the series – and so he should be!
This is a great payday for Cochrane considering all of his work and vision for the sport, but he is far from finished when it comes to making this the biggest global series outside of Formula One and NASCAR and any potential buyer would surely be considering the value Cochrane would add to the program.
There is no doubt that part of any new deal involving Cochrane would mean that he would be encouraged to purchase a percentage of the new owner's 51 percent without voting rights to ensure he has some skin in the game. And there's a fair chance there will be plenty of performance bonuses put in place.
So with SEL's 25 percent paid out, that leaves 75 percent of the net in the hands of the 28 REC (license/team) owners or $A255 million.
Given that any new owner will want at least 51 percent of ownership – they will need to purchase a minimum of 26 percent from the teams – a cost of $A88.4 million.
That figure is split 28 times giving each REC holder a payday of around $A3.157 million.
Remembering that each REC holder will still have a 49 percent share of the business valued at $A166.6 million – or $5.95 million each.
These are remarkable figures considering that the highest amount paid for a REC is somewhere around $A1.5 million and that V8 Supercars reportedly brought back one of the Walkinshaw Performance licenses only a few months back for $A1 million (Although there is almost certain to be a clause in a contract somewhere where Walkinshaw Performance would be compensated if such a sale was to progress within a certain time period).
It also makes Dick Johnson's fight for ownership of his REC seem a lot more worthwhile and Charlie Schwerkolt's determination to keep a hold of his a justified fight.
Like many businesses, this group, which includes a couple of smart businessman, did not understand the value of what they had underneath them.
Given that there are now three potentially serious buyers, the whole deal could end up in a bidding war and the figures mentioned going even higher.
One of the big variables is the projected future earnings of the business and Cochrane's ability to sell those figures to the potential buyers and then his ability to make them reality if, indeed, he is part of the new management.
With up to five international events in places like Singapore, India and Korea flagged to be in play by 2014 and a new TV deal in the pipeline, opportunity for growth is definitely there – so to is the potential for decreased earnings.
Some of the key variables in the decision making process for potential buyers will be the value of any new TV deal, the long-term viability of government-backed street races like the Gold Coast and Homebush, the ability to get more international drivers into the series to encourage more income from off-shore TV rights, the ability to leverage over all mediums of media, the number of new manufacturers into the sport and the sustainability of the teams themselves.
Selling off 26 percent of their ownership will mean that the teams will have less of the pie when it comes to the distribution of television rights and sanctioning money, but given these figures it is probably something they can live with.
It would also position all of them perfectly for the next phase of the sport incorporating the Car of the Future.
The beauty of this deal is that if the series grows to the heights that Cochrane wants to take it to, then the value of the REC holders' remaining 49 percent will not only grow, but a similar cash return could happen again in a few years time if the majority shareholder wants more of an interest.
Better still, that stake potentially has enormous value if the company turned public and is floated on the stock market.
Given that the teams will no longer have control of the sport, the next question is how it will operate.
No doubt one of the options is an F1-style Concorde Agreement, which is a secret contract between the Federation Internationale de Automobile (FIA), the Formula One Teams Association (FOTA) and the F1 administration.
Basically, this contract commits everyone to turning up and is the guidelines for income distribution to the teams.
While a new owner will obviously want a say in the operations of the business, it would make sense to keep the majority of the infrastructure in place with Cochrane guiding the ship with even greater vigor given he will be cut from his SEL commitments on a daily basis.
With Martin Whitaker running as Cochrane's wingman in his current CEO role, the pair provide some decent fire power in world motorsport.
The following is a list of the current REC owners and what their initial payday could be worth, followed by what the value of their remaining stake in V8 Supercars could potentially be.
THE TEAM OWNERS AND WHAT THEY COULD GET – Speedcafe's Educated Estimates
(Cash Dividend from Sale/Value of remaining stake in business via REC):
3 x Walkinshaw Performance ($A9.471; $A17.85m) – Walkinshaw family
1 x Bellmont Nominees ($A3.157m; $A5.95m) – D'Alberto family
2 x Stone Brothers Racing ($A6.314m; $A11.9m) – Ross and Jim Stone
2 x Prodrive Racing (Aust) Pty Ltd  ($A6.314m; $A11.9m) – David Richards
2 x Motorsport Holdings  ($A6.314m; $A11.9m) – Kelly family
2 x Brad Jones Racing ($A6.314m; $A11.9m) – Kim and Brad Jones
1 x Triple F Racing ($A3.157m; $A5.95m) – Dean Fiore
2 x Perkins Engineering ($A6.314m; $A11.9m) – Larry Perkins
2 x DJ & CS Holdings P/L  ($A6.314m; $A11.9m) – Dick Johnson & Charlie Schwerkolt
1 x Stephen John Webb ($A3.157m; $A5.95m) – Stephen Webb
1 x Britek Racing  ($A3.157m; $A5.95m) – Jason Bright
1 x Lucas Dumbrell Investments ($A3.157m; $A5.95m) – Dumbrell family
2 x Garry Rogers Motorsport ($A6.314m; $A11.9m) – Garry Rogers
2 x Nemo Racing Pty Ltd ($A6.314m; $A11.9m) – Paul Morris
1 x J R Racing  ($A3.157m; $A5.95m) – James Rosenberg
1 x Rod Nash Racing Pty Ltd ($A3.157m; $A5.95m) – Rod Nash
2 x Triple Eight Race Engineering ($A6.314m; $A11.9m) – Roland Dane