V8 Supercars offer major Christchurch donation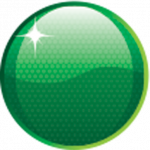 Five dollars from every pre-purchased Ticketek sale from today onwards to this year's ITM400 Hamilton V8 Supercars Championship street race will be donated to the Red Cross Relief Fund, thanks to an initiative between V8 Supercars Australia, Hamilton and New Zealand's V8 Supercar host broadcaster TV3.
The joint venture will use New Zealand's largest annual sporting event to raise funds for those in Christchurch whose lives have been severely affected by the February earthquake.
Pepsi Max Crew's New Zealand great Greg Murphy said he has been touched by the events in New Zealand and would play his own part in trying to assist.
"The effects of the Christchurch earthquake have been terrible and my thoughts continue to be with all those touched by this disaster," Murphy said.
"Coming so soon after the shocking natural disasters in Australia, it is impossible not to be moved by the appalling devastation, no matter what side of the Tasman you hail from. As the dust still settles we need to help the victims of this tragedy by making a donation.
"The V8 Supercars community has its' fair share of Kiwi members and as a sport we have close, strong ties to New Zealand so over the coming weeks we will be doing our bit to help Christchurch's cause."
V8 Supercars has also planned a major awareness program at next week's Clipsal 500 in Adelaide. All 28 Championship cars will display a Silver Fern and "Christchurch" in place of the V8 Supercars logo in the rear quarter window.
New Zealand's longest-serving team Stone Brothers Racing has also announced they will run a specially-designed livery on all three of its cars to encourage people to donate to the relief fund.
To add to the potential funds raised it was also announced that that single day passes for the ITM400 Hamilton are available. Prices range from $28 for a Friday pass through to $73 for a Saturday or Sunday day pass, inclusive of the ZZ Top and Good Charlotte concerts.
Tony Cochrane, Chairman of V8 Supercars, said since the disaster struck New Zealand everyone involved immediately wanted to use the upcoming event to do something significant for the people of Christchurch.
"We have all been watching the disaster in Christchurch unfold with complete disbelief – it is an absolute tragedy," Cochrane said.
"With so many New Zealanders in our sport and the ITM400 being such a great part of our Championship we felt it was fitting to lend a hand.
"In partnership with Hamilton we are hoping to achieve two things here – raise some much needed money for the relief fund and put on a fantastic event for New Zealanders, because they certainly deserve a party. We truly believe after what they have all been through this a chance to let their hair down at this event.
"I know that both of our superb acts, ZZ Top and Good Charlotte, are also keen to spread the message of help for New Zealand and put on two unforgettable shows at the event. New Zealand deserves a party right now and we intend to give them one."
Hamilton Mayor Julie Hardaker said the region has warmly welcomed more than 400 people who have evacuated from Christchurch.
"We have all been touched by the terrible events in Christchurch and this generous offer from V8 Supercars Australia will help ease their pain," she said.
"Many people come from Canterbury to lend loyal support to the New Zealand leg of the V8 Supercars in Hamilton, and we as a city want to do assist our friends in the South Island, in every way we can."
Tickets to the ITM400 Hamilton can be purchased from Ticketek agencies, by CLICKING HERE or by calling 0800 TICKETEK.