Ten executive scores new V8 Supercars role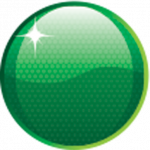 Former Network Ten sports executive Sam Heard will soon commence work in a new position at V8 Supercars as General Manager of Communications.
Heard has worked with the V8 Supercars Championship in the past through Ten's broadcasting of the V8s from 1997 to 2006.
Heard will attend the Clipsal 500 next week but won't start his official duties until after the Adelaide event.
After 11 years at Network Ten, Heard says he is looking forward to a new challenge.
"V8 Supercars is in a fantastic place at the moment. There are some fantastic opportunities ahead and I'm looking forward to working with everyone for it to realise its full potential," he told Speedcafe.com.au.
"For me, it's a great opportunity. It's a sport I worked on for a long time when Network Ten was the broadcaster. The chance to move back into the sport was a very appealing one.
"We haven't broadcast V8s for a few years, but I've still been in contact with a few people. I'm looking forward to getting right back in there, speaking to people and working on some plans moving forward."
Heard's departure from Ten comes at an interesting time for its all-sports digital channel ONE HD. According to reports in The Australian, the introduction of new digital offerings such as 7mate and GO! have hurt ONE's audience share.
For more on the future of ONE HD, CLICK HERE for Simon Canning's story in The Australian.