Speedway rising stars head to AIS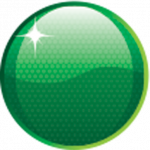 Speedway's Rising Stars will spend time in Canberra this week at the Australian Institute of Sport, as part of Speedway Australia's latest initiative.
Speedway Australia (formerly NASR) selected the eight participants from around Australia based on a number of criteria and they will form the backbone of a development campaign initiated by the sport's governing body.
One of the Rising Stars – New South Wales Sprintcar sensation, Max Johnston, is excited by being one of the eight drivers selected to attend the camp.
"I'm only new to racing Sprintcars, but have spoken with others that have done these camps in the past about the benefits of them and I cannot wait," the 17-year-old said.
"Road racing and rallying competitors have had access to the AIS and similar programs previously and I think it's great that Speedway is doing it now too.
"It will be great to meet up with the guys from other States and other categories of speedway racing and talk about their experiences in the sport, as well as learn from the specialists at the AIS."
The camp will focus on teaching the drivers the importance of fitness, nutrition, media and marketing whilst putting them through their paces with intensive fitness training and recovery sessions.
Instructors will test the Rising Stars' core stability, vertical leap and grip strength as well as push up tests, sprint tests and a beep test.
The Institute's nutrition experts will prepare all meals during the tour whilst guiding the youngster's on the importance of this to their racing.
Darren Disbury and Wade Aunger will attend the intensive camp and will coach them on aspects surrounding presentation and dealing with the media and sponsors.
The eight selected drivers are:
*Max Johnston (NSW, Sprintcars)
*Kye Blight (WA, Modified Sedans)
*Dan Harding (WA, Formula 500s)
*Sam Putland (SA, Lightning Sprints)
*Mitch Foster (Vic., Sprintcars)
*Kevin Britten (Qld, V8 Dirt Modifieds)
*Matt Jackson (NSW, Speedcars)
*Callum Williamson (WA, 360 Sprintcars)