Newman/Haas looks to Champ Car veteran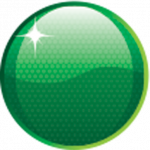 Former Champ Car race winner Oriol Servia is closing in on rejoining Newman/Haas Racing for the 2011 Izod IndyCar Series.
The 36-year-old Spaniard will test with the team at Barber Motorsport Park next week, alongside Indy Lights driver and part-time television commentator James Hinchcliffe.
Having won eight CART/Champ Car titles between 1984 and 2007, Newman/Haas has been a shadow of its former self since joining the IndyCar Series, and has yet to sign a driver for this season.
Having both tested with the team earlier in winter testing, both Servia and Hinchcliffe are looking forward to the Barber hit-out, and hope that they'll be able to secure a race seat.
"I haven't raced in a year so the more miles I can do the better," said Servia, who drove 15 races for Newman-Haas in place of the injured Bruno Junqueira in the 2005 Champ Car World Series.
"Every time I have sat in a Newman/Haas car has produced some of my best racing moments and I am sure this time will be no different.
"This year there are more cars and it will be more competitive than ever. It will be great for the fans and extremely challenging for all of us.
"I expect the tightest field we have ever seen in the IndyCar Series. After having a year off I have never been so ready to work as hard to achieve our goals."
Hinchcliffe finished runner-up in Iast year's Indy Lights Series, and is looking to make the most of his opportunity.
"Testing is so limited for these days that it's so important to run an efficient test program and accomplish as much as humanly possible," he said.
"The rookie class for 2011 is looking super-strong. With guys like JR (Hildebrand) and Charlie (Kimball) and now Bia (Ana Beatriz) getting a ride it's shaping up to be a great race for Rookie Of The Year.
"I am just working as hard as I can to make sure that come St. Pete I am in a Newman/Haas Racing car so we can add our name to that fight."
In oher IndyCar Series news, category organisers have announced a grid limit of 26 cars for all 2011 races bar the Indianapolis 500 and Las Vegas finale.
Twenty-four of the starting slots will be determined by qualifying, while IndyCar will reserve the right to add two provisionals to the field.