Greg Murphy hands over his #51 plate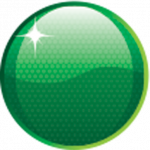 Young Kiwi driver Daniel Jilesen was 'officially' handed the reigns to Greg Murphy's famous #51 plate at Winton yesterday.
Murphy used the number for 10 years prior to his recent appointment at Kelly Racing.
Greg Murphy Racing, the team that Jilesen drives for in the Fujitsu V8 Supercars Series, is now the "custodian" of the number, according to its team principal Kevin Murphy.
"The number #51 is synonymous with Greg – he built his brand around it," Kevin Murphy, father of Greg, told Speedcafe.com.au.
"We got a massive amount of emails from the fans when they found out he wasn't running it this year.
"People were quite disappointed and upset, so we applied to Paul Morris to see if we could lease it for GMR.
"I think it's good for Daniel, from a marketing point of view as a young Kiwi, to be running number #51.
"It will help attract a little attention, so it's nice for him to have that."
Murphy said that Jilesen "won't necessarily" use the number for the entire season, leaving the door open for the possibility that it could return to the main series for Bathurst.
"There's nothing to say that Greg won't have the number back at some point, there are commercial advantages to him having it, but in the meantime we're the custodians of it," he said.
Jilesen, a graduate of New Zealand's Formula Ford and Toyota Racing Series open-wheel classes, is looking forward to continuing in the Fujitsu Series this year with the #51 on his window.
""It was great doing the four rounds last year," Jilesen told Speedcafe.com.au.
"The Winton round was the first time I drove the car. We did Bathurst and thought we were only going to do the two, and then decided that we should do Sandown and Homebush to learn the tracks ahead of this year.
"Being able to race with the #51 is exciting for me, and we're trying to use it to get some sponsorship opportunities happening back in New Zealand.
"At the very least I hope it brings me some good luck.
"Greg's had a lot of success with the number, so we'll see how we go with it.
"We've been working really hard to make sure we can step up our performances this year. Hopefully it will just happen naturally for us."
After losing 2010 series winning driver Steve Owen in the off-season, Kevin Murphy is hoping that Jilesen can put in some strong performances.
"We really expect Daniel to step up this year," said Murphy.
"He did four rounds last year, and he managed to do a good job.
"He got caught up to a few incidents towards the end of it, but I think that's just him having to learn how to look after himself a little bit, and how to get on in the category."
Jilesen will campaign a previously un-raced Tasman Motorsport chassis this season, which was shaken-down yesterday by Owen.
The team will run four VEs at Winton today, with Jilesen's team-mates Geoff Emery and Tony Bates to steer their own cars.
The team has entered a deal with 41-year-old South Australian Josh McIntosh to run its fourth entry.
However, McIntosh's car is expected to be driven by karting star David Sera today, due to a death in McIntosh's family.
Murphy told Speedcafe.com.au that he will meet with McIntosh this week to decide whether or not the inexperienced driver should now sit out the opening round on Adelaide's unforgiving streets.