D'Alberto: FPR Falcon is totally different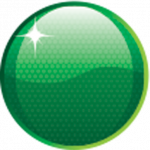 Tony D'Alberto had his first taste of Ford Performance Racing power yesterday when he jumped into his #3 Wilson Security FG for the first of two back-to-back test days at Winton.
Having driven Walkinshaw Racing equipment since 2005, the 25-year-old said the move has necessitated a dramatic change in driving style.
"The car is very good – totally different to what I'm used to with the way you've got to approach the corners and the braking," D'Alberto told Speedcafe.com.au.
"It's all very different, but that's what test days are for, to get used to the car and the way everything works, where the switches are and things like that."
While running solely on older rubber, saving two green sets of tyres for Day 2, D'Alberto was happy with his lap times from the off.
"We were doing some fairly quick times one or two sessions into the day, so I think we're a little bit ahead of where we thought we'd be," he said.
"But there's still a lot of learning to do. I'm finding that every time I really try and go for a lap time, I start driving back the way I have been in previous years.
"So I just need to learn what this car needs to go fast – that's the challenging bit."
D'Alberto's race engineer, Adam DeBorre, who joins the team this year from Paul Morris Motorsport, echoed his driver's sentiments.
"Obviously it's a dramatic change to what he's used to," DeBorre told Speedcafe.com.au.
"It's got very positive front grip, and he's just got to learn how to maximise it.
"He's getting up to speed very quickly, his pace relative to the other FPR cars has been good and consistent."
Despite the apparent speed, DeBorre emphasised that the Day 1 focus remained firmly on getting D'Alberto, and his 2010 endurance co-driver Shane Price, comfortable in the car.
"It was a procedures day for us – making sure the boys can reach the roll-bar adjusters, the brake bias, and flick the switches on the steering wheel without losing a second a lap," said DeBorre.
"We went through our race programs for fuel consumption and fuel calibrations, and made a couple of changes to the car just to see how it reacts."
The Falcon will be run by Tony D'Alberto Racing this season, with technical assistance from FPR. DeBorre said he couldn't be happier with the way the relationship has started.
"The guys from FPR have been sensational, especially Tim (Edwards, team principal) and Techo (Matt Nilsson, engineering manager)," said DeBorre.
"They're very open and the relationship is working well.
"They don't see us as 'the team down there buying their old crap,' we're the same as them – we've got the same equipment.
"We're quite pleased with how it's all going."