Ambrose: Las Vegas was just one race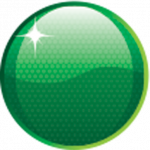 Marcos Ambrose has warned that his #9 Richard Petty Motorsports team has a long way to go before it can be considered a genuine NASCAR Sprint Cup contender.
Ambrose had a standout showing at Las Vegas, scoring the second fastest time in qualifying before racing to a fourth place finish, on a weekend dominated by Ford drivers.
The result moved the North Carolina-based Tasmanian from 27th to 17th in the points standings, following a crash at Daytona and a 16th place run at Phoenix.
Ambrose told nascar.com after Sunday's Kobalt Tools 400 that the result helped relieve some mounting pressure.
"It's just one race," said Ambrose, who had gone 12 races without a top 10 finish before Sunday.
"We've got a lot more to go before I can start to feel like I've got some consistent form.
"But it's real exciting. I was under pressure, coming to a new team, a new group, nobody knew who I was.
"I could have tanked, or I could have done what I did today. It takes a little of the pressure off me.
"We can now enjoy the next few races – we're safe in points and all that kind of stuff – and just work toward winning races.
"I believe we can (win). I've got the team, I've got the equipment, I've just got to piece it all together and keep learning."
Ambrose described himself as "privileged and lucky" to be driving for Richard Petty's team this year, where he is working closely with former Dale Jarrett crew chief Todd parrot.
The NASCAR Sprint Cup Series now takes a one-week break before its fourth race of the season at Bristol Motor Speedway.
Ambrose scored his best ever oval result at the Tennessee venue in 2009, finishing third in his JTG Daugherty Toyota.
Las Vegas marked Ambrose's eighth top-five finish in the Sprint Cup, having previously scored strong finishes at Watkins Glen (2008, 2009 and 2010), Sonoma (2009), Talladega (2009), Richmond (2010) and Bristol (2009).