Zappia, McLean take Westernats wins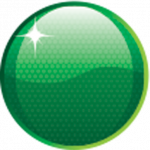 West Australia's John Zappia has climbed back on top of the Top Doorslammer championship points with a dominating performance at the Perth Motorplex's Westernationals overnight.
Zappia top qualified for the quickest ever Top Doorslammer field with a wheel standing 5.821 second pass at 245.90 miles per hour ahead of Maurice Febietti, Mathew Abel, Tony Defelice, Mark Belleri, Robin Judd, Daniel Gregorini and Martyn Dack.
Dack's 6.061 second pass saw him on the bump spot and the field officially the quickest ever Doorslammer field, and with 19 entries attempting to qualify that saw some big names out in the cold including Victor and Ben Bray, Peter Kapiris and Gary Phillips, who suffered a breakage following his first qualifying attempt.
The final would come down to the top two qualifiers, with Zappia and Fabietti facing off.  While Fabietti had the holeshot, he ran into tyre shake and shut down, allowing Zappia to fly through with a 5.827 second pass at 247.93 miles per hour for the win, and the championship lead.
In Top Bike, Chris Matheson looked strong early, taking the top qualifier spot with a 6.231 second pass at 219.51 miles per hour to see him on the top of the ladder ahead of Jay Upton, Troy McLean, Mark Drew, Chris Porter, Dennis Grant, Mark Ryder and Terry Burnett, with Mark Ryder missing out on the field.
Matheson however was a no-show for his semi-final berth after taking a win over Burnett, with damage following the first qualifier believed to have precluded him from taking further part.
This allowed Drew an unchallenged run through to the final, to face off against McLean who had earlier disposed of Grant and Ryder on his way to the final stand.
There, McLean took the win from Drew with a 6.927 second pass at 167.28 miles per hour.
The ANDRA Pro Series now heads to Sydney Dragway with Top Doorslammer and Pro Stock set to hit the track over March 19 and 20.  The Championship chase will then continue at Willowbank Raceway across March 25 and 26, with the Top Fuel Championships to host Pro Series rounds of Top Fuel, Top Bike and Pro Stock Motorcycle.