Richards becomes Formula Ford Ambassador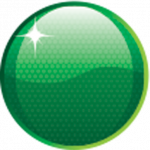 The Australian Formula Ford Championship has appointment two-time Bathurst 1000 champion Steven Richards as its official ambassador.
Richards will represent Formula Ford at major events, in public relations opportunities and act as a mentor and advisor to Australia's next batch of motorsport stars.
The Ford Performance Racing endurance driver has a long history with the Ford brand, including his 1998 Bathurst victory aboard a Falcon.
As well as his seven V8 race wins he was the Australian Formula Ford Champion in 1994.
"I've got some great memories of my time in Formula Ford as a youngster, so it's fantastic to be involved with the championship again on a different level," said Steven Richards.
"I'm looking forward to working with some of the best young drivers in the country today and hopefully I can offer them something worthwhile.
"Formula Ford has proved time and time again that it's the premier junior development category, not only within Australia, but also around the world."
Category Manager Margaret Hardy is pleased to welcome Richards back to the championship.
"Steven was exceptional when he raced Formula Ford and has gone on to have a long and successful motorsport career," said Margaret Hardy.
"Having someone with his level of experience will be a huge benefit to the category and to all the drivers in 2011, and I'm sure they'll make the most of the opportunity."
The first round of the 2011 Australian Formula Ford Championship will take place at the Clipsal 500 in Adelaide on March 17-20.