Shane Price to test Wilson Security Falcon today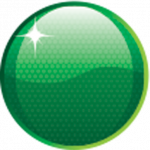 Shane Price will test Tony D'Alberto's new Ford Falcon FG at Winton Motor Raceway today.
Price, who co-drive with D'Alberto in last year's endurance races, will be tested today and tomorrow in the Falcon before the Wilson Security Racing team make its decision on if he will be re-signed to the role for Phillip Island and Bathurst this year.
At Bathurst last year, Price crashed at Forrests Elbow when his leg went numb across the top of the mountain due to a seating position issue.
Today at Winton, Price will drive the Falcon to see if the problem can be sorted before the team makes its co-driver call.
D'Alberto says that Price, a former Fujitsu V8 Series runner-up, is the team's first pick, but only if he is comfortable in the car.
"We're going to give Pricey a few laps to see if he's OK," D'Alberto told Speedcafe.com.au.
"At Phillip Island, he was good, but at Bathurst, his leg went to sleep across the top of the mountain and he couldn't feel the pedal. He ended up brushing the wall and ending the race for us.
"Before we make a decision, we'd like to give him a few laps to make sure he is comfortable and see if he has the problem.
"If we go with him again, we'll make some adjustments from our end with the seating position.
"We haven't made an official decision on anything yet."
D'Alberto will test his Ford Performance Racing built Falcon for the first time today at Winton after confirming on Friday that he would switch from Holden to Ford.
With a heavy program of testing on the cards over the next two days, he says he is in no rush to make a decision on his co-driver.
"I'd like to have him again because we'd like to have more continuity within the team, but I'm not going to stress about making a decision immediately," he said.
"I don't think you should sack someone because they made an error. Bathurst is a hard joint. It's hard enough for a regular to not make a mistake.
"I'd like to have him again. He fits in with the team. Shane doesn't have anything to prove. He has been there, done it before and he knows his role within the team, but in saying that, he needs to earn his stripes. We need to make sure he's the right man for the job."