Ambrose takes fourth place in Las Vegas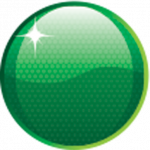 Australia's Marcos Ambrose has finished this morning's Kobalt Tools 400 at Las Vegas Motor Speedway in fourth position.
After starting on the front row Ambrose even spent time as the race leader at one stage around the fast 1.5-mile oval.
Over the closing laps he put his Ford within a few car lengths of Juan Pablo Montoya (Chevrolet) before settling for fourth position.
The race was won by Carl Edwards (Ford) from Tony Stewart (Chevrolet).
The result has seen Ambrose jump 10 places in the season standings to sit in 17th position, heading into the fourth race of the year at Bristol.
It is at Bristol where Ambrose scored what is still his best Sprint Cup finish on an oval, third place in the fall race in 2009 for JTG Daugherty Racing.
"I think I've kept my job for another couple of weeks," joked Ambrose with reporters after the race.
"We were a little tight. We fought all day and it was a great top-5 result.
"We are going to have a great year! Todd Parrot (Crew Chief) on the box is doing an awesome job for us. Great pit stops and a top crew – we have a lot of great energy going!"
It was the first time in 12 races that the Tasmanian had finished in the top-10. It was the eighth top-5 finish of his Sprint Cup career.
After finishing second in the Daytona 500 and having his pole-winning car knocked into the fence the following week at Phoenix, Edwards finally found Victory Lane.
Edwards took the lead from Tony Stewart during a cycle of pit stops late in the race. Stewart, who had taken two tyres in a track-position play on his previous stop, had to pit early for four tyres during the final run.
The Ford driver had the luxury of taking two tyres on his final stop, and that gave him the margin he needed to beat fast-closing race runner-up Stewart.
The victory was the 19th of Edwards' career.
Kyle Busch entered the race as the series points leader but failed to leave Las Vegas in that position. The engine in Busch's #18 Toyota detonated on Lap 108, spewing flames from beneath the car.
RESULTS: Kobalt Tools 400
Las Vegas Motor Speedway (Las Vegas, NV)
| | | | |
| --- | --- | --- | --- |
| 1. | #99 | Carl Edwards | Ford |
| 2. | #14 | Tony Stewart | Chevrolet |
| 3. | #42 | Juan Pablo Montoya | Chevrolet |
| 4. | #9 | Marcos Ambrose | Ford |
| 5. | #39 | Ryan Newman | Chevrolet |
| 6. | #56 | Martin Truex Jr | Toyota |
| 7. | #11 | Denny Hamlin | Toyota |
| 8. | #88 | Dale Earnhardt Jr | Chevrolet |
| 9. | #22 | Kurt Busch | Dodge |
| 10. | #83 | Brian Vickers | Toyota |
2011 NASCAR Sprint Cup Series
Points Standings after Race 3 of 36
| | | | |
| --- | --- | --- | --- |
| 1. | Tony Stewart | Stewart-Haas Racing | 113 |
| 2. | Kurt Busch | Penske Racing | 113 |
| 3. | Carl Edwards | Roush Fenway Racing | 106 |
| 4. | Juan Pablo Montoya | Earnhardt Ganassi Racing | 106 |
| 5. | Ryan Newman | Stewart-Haas Racing | 103 |
| 6. | Paul Menard | Richard Childress Racing | 96 |
| 7. | Martin Truex Jr | Michael Waltrip Racing | 95 |
| 8. | Denny Hamlin | Joe Gibbs Racing | 95 |
| 9. | A.J. Allmendinger | Richard Petty Motorsports | 94 |
| 10. | Dale Earnhardt Jr | Hendrick Motorsports | 91 |
| 17. | Marcos Ambrose | Richard Petty Motorsports | 76 |