Kelly Racing tests enduro driver options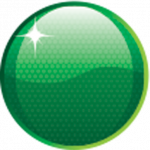 Kelly Racing is testing three potential endurance drivers at Winton Motor Raceway today.
Fujitsu V8 Supercars drivers Tim Blanchard, David Russell and Taz Douglas have all had seat time at the rural Victorian track.
Blanchard and Russell have driven the #7 Jack Daniel's Racing Commodore, while Douglas has had two stints in the #11 Pepsi Max Crew entry.
The three Fujitsu race winners are being joined by Owen Kelly, who team owner Todd Kelly confirmed will rejoin the team for another endurance season at Phillip Island and Bathurst.
Todd Kelly said that the Winton test is a good opportunity to work on filling the remaining endurance seats.
"We've got three spots left at the moment, and we just want to make sure we've got the best guys available," Kelly told Speedcafe.com.au.
"All of these guys are going to spend time in cars in the Fujitsu Series, and they all do a reasonable job.
"It's not just about how quick they are today, it's the whole package – their attitude, and how they adapt to our type of car as well.
"It'll be interesting, they've all got a good attitude, but we'll have to spend a fair bit of time looking at the data to see not only their speed, but what there consistency is like as well."
Blanchard, Russell and Douglas are all at Winton today in their regular Fujitsu entries. Blanchard and Russell are team-mates this year for Matthew White Motorsport, while Douglas will continue to run his privately-entered Commodore VE.
Douglas drove the #16 Stratco-backed Kelly Racing Commodore with Tony Ricciardello at Phillip Island and Bathurst last year, and is itching to get back into a Kelly entry for this year's big races.
"I'd love to do the enduros again – the more miles the better," Douglas told Speedcafe.com.au.
"After I'd done Phillip Island and Bathurst last year, I hoped back into my car for the last two rounds and was driving a whole heap better – I was right up there.
"The more laps I can do the better, I'm still getting used to the cars, so it's good to be in the car today (at Winton).
"Being at Kelly Racing there's a lot of experienced guys to learn from, so it's a great team to be with."
Also testing at Winton today was Ford Performance Racing, Wilson Security Racing in its new Ford Falcon, Brad Jones Racing, plus a host of Fujitsu V8 Supercars Series entries.