Jack Perkins sorts Fujitsu Series entry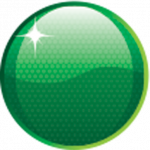 Jack Perkins will drive for Sonic Motor Racing Services in the 2011 Fujitsu V8 Supercars Series.
The 24-year-old will campaign the BF Falcon that Rodney Jane drove in last year's Fujitsu title with backing from Supercheap Auto and Bob Jane T-Marts.
At today's test at Winton, the car is running with no Supercheap Auto branding on the side. That will be filled in by the time the cars hit the track for the first round in Adelaide next week.
Perkins, who will drive for Paul Morris Motorsport in the V8 Supercars endurance races, had previously been linked to a Fujitsu program with the Queensland-based squad.
The son of six-time Bathurst winner Larry Perkins says that he's excited by the new deal.
"This is a great opportunity for me," said Jack Perkins.
"Sonic is a team that I have envied since my Formula Ford days, because they are such a professional outfit with complete commitment to winning races.
"Add Triple Eight-built V8 Supercars to this team and the package is awesome, and I can't wait to get on the track".
Perkins emphasised the benefit of driving a Triple Eight chassis in the Fujitsu Series leading into Phillip Island and Bathurst.
"When I signed to drive with Russell (Ingall) at the enduros I needed to make sure my physical and race preparation was the best it possibly could be, and now to be able to race a similar Triple 8 car throughout the year will really help when Bathurst comes around in October," he said.
Sonic team principal Mick Ritter said he was pleased to bring the Perkins name into the fold.
"We've had (James) Moffat, (Rodney) Jane and now (Jack) Perkins racing for us, and when you think about the contributions that those iconic names (and their fathers) have made to the sport it's pretty cool to have had them all under our banner at one time or another," said Ritter.
"This year is going to be one of the most competitive – there's a lot of young up and coming drivers plus a few familiar faces making a season return, I am really excited to have Jack on board with Sonic, he has the right attitude and fit for our team, and he has proved this thus far by his persistent attitude in making this whole package come together.
"He is hungry and we are committed to winning races. The Championship is definitely everyone's goal and ours is no different."
Jack Perkins will make his debut with Sonic today, with two days testing at Winton Raceway, before the Fujitsu Series kicks off in Adelaide for Round 1, March 17-20.