FIRST PICS: Karl Reindler's new livery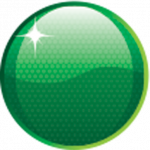 Karl Reindler's Fair Dinkum Sheds Racing Commodore is sporting a new look today at Winton.
The Brad Jones Racing prepared entry is one of many testing at the Victorian venue, ahead of the Clipsal 500 in two weeks time.
According to BJR sponsorship manager Graham Sattler, the new livery coincides with a new corporate look for Fair Dinkum Sheds nationally.
"The new Fair Dinkum Sheds livery is a result of the Fair Dinkum company launching a new logo for 2011," Sattler told Speedcafe.com.au.
"The new logo has a similar sort of colour scheme, but they've dropped the word 'home,' and reprofiled the 'shed on a hill' motif.
"Running the new colourscheme today coincides with the Fair Dinkum Sheds national conference that concluded on Saturday in North Queensland.
"As of today we are able to show the new logo off, and hence the new colourscheme."
Sattler said that the team had been concerned that Fair Dinkum's green and white scheme may be confused with that of Wilson Security.
"We were a little concerned because there are a few green and white cars this year, but having seen the Wilson Security entries, there's enough of a difference to give us a good look for this year," he said.
Ironically, two-time reigning Australian GT Champion David Wall will drive Tony D'Alberto Racing's Wilson Security VE in the Fujitsu V8 Supercars Series before switching to the Fair Dinkum Sheds Commodore for Phillip Island and Bathurst.