Aussie Dakar star to undergo heart bypass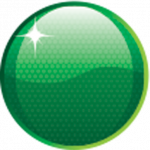 Australian off-road racing legend and factory Isuzu Dakar driver Bruce Garland is to have bypass surgery later this week after problems became apparent during a visit to Melbourne.
He's currently at the Monash Medical Centre, one of Australia's best cardiac units, waiting to find out exactly when the surgery will take place.
In typical fashion, there's plenty of laughter and cheek with the nursing staff as he comes to terms with what's going on.
"I can't actually remember smashing any mirrors over black cats and under ladders, but I must have done lots of it at some stage!," said Garland.
"That's the only way I can explain fracturing a vertebra during the Dakar and now this.
"At the moment, the only positive I can think of is that I will become a member of the Zipper Club with Aussie rock stars Jimmy Barnes and Jon Stevens, even though I'm not much of a singer!
"But everyone tells me I will be faster than ever once I'm the other side of this, so that's a good sign because I am still planning to be back in the driver's seat later this year.
"Everything is ticking at Garland Motorsports – except my heart! The customer car/team management program is moving ahead at an incredible rate. We're in discussions with a number of interesting people and will be making some big announcements soon. This is just a bit of a speed bump."