Webber to drive Bolte Bridge in Red Bull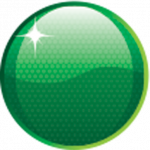 Mark Webber will drive a Red Bull Racing Formula One car across Melbourne's Bolte Bridge in the lead up to this month's Australian Grand Prix, reports The Herald Sun.
According to the newspaper, the joint initiative between the Australian Grand Prix Corporation and Red Bull Racing will be confirmed by race officials this week, and run on Saturday March 19.
It is expected that all six lanes of traffic will be closed for Webber to complete multiple 'up-and-back' runs on the 490m bridge.
The stunt is set to mirror Webber's 2005 drive across the Sydney Harbour bridge in a Williams-BMW.
CLICK HERE for the Herald Sun's full report