Suzuki and BMW share wins at Symmons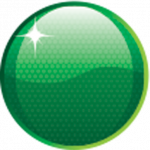 Suzuki and BMW have taken the wins in today's round of the Viking Group Australian Superbike Championship at Symmons Plains in Tasmania.
Just a week after the first round at Phillip Island, the Aussie Superbikes have hit the track again, with Josh Waters (Team Suzuki) and Glenn Allerton (Procon Maxima BMW) taking the two victories.
On his return to the series, Waters won Race 1 and also broke the track's lap record in a crushing display. The closing stages of the race saw an entertaining five-rider battle play out.
Polesitter Team Honda's Wayne Maxwell and Allerton both had turns in the lead, but the Suzuki of Waters soon came on strong and his pace proved tough to match.
Before his pass for the lead on lap 16, Waters set about re-writing the record books, lowering the best race lap mark to 53.475s.
"I couldn't have asked for a better result for my first race," said Waters.
"It's a great feeling and a good result for us considering we had a slow start to the weekend."
Allerton faded with brake problems after leading for five laps early in the piece, but recovered to finish third.
In Race 2, Allerton did not fade in the slightest, taking the win and extending his championship points lead.
Allerton won the second 20-lap stoush, beating home Maxwell by a 1.444-second margin .
Maxwell took the lead from pole and controlled the race until mid-distance when Allerton pounced, the power of the BMW S 1000 RR only too apparent on the back straight sweeper, the fastest corner in Australian motorcycle racing at over 270kmh.
"I felt really comfortable on the bike today," said Allerton.
"The problem with the front brake in Race 1 cost me a chance to attack and I knew I had to make it up this afternoon.
"We pulled together as a team and got it done, thanks to everyone involved for a huge effort this weekend.
"We'll look to Darwin now and try a few more things to develop the bike further. There's more progress to be made and I can't wait to get to Hidden Valley and try to work on building my championship lead further."
Allerton leads the championship on 93 points, 23 ahead of Team Suzuki's Troy Herfoss who finished fifth overall this weekend.
Second place for the round went to Race 1 winner Waters. Maxwell and Jamie Stauffer were third and fourth respectively.
The next round of the Viking Group Australian Superbike Championships will be held at Darwin's Hidden Valley Raceway from April 14-17.
Viking Group Australian Superbike Championship Overall
| | | |
| --- | --- | --- |
| 1 | Glenn ALLERTON | 93 |
| 2 | Troy HERFOSS | 70 |
| 3 | Jamie STAUFFER | 66 |
| 4 | Ben ATTARD | 65 |
| 5 | Wayne MAXWELL | 60 |
| 6 | Craig COXHELL | 58 |
| 7 | Robert BUGDEN | 57 |
| 8 | Cole ODENDAAL | 45 |
| 9 | Ben HENRY | 45 |
| 10 | Joshua WATERS | 42 |