Sebastien Ogier in box seat in Mexico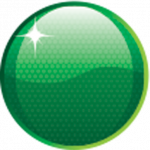 Sebastien Ogier has edged out a 10.5 second lead over Citroen teammate Sebastien Loeb with one day remaining at the Rally Guanajuato Mexico, the second round of the World Rally Championship.
There has been dramas for Loeb with his car's gear selector pin breaking prior to one of the afternoon's stages leaving the the DS3 WRC stuck in third gear.
With the stage featuring several uphill hairpins, Loeb knew it would be impossible to complete the stage without making repairs. Although Loeb and co-driver Daniel Elena were able to fashion a temporary fix, they were five minutes late starting the stage and incurred a 50-second time penalty as a result.
Having led by 19.7-seconds, Loeb now trailed Ogier by 24.1-seconds after 15 stages. It appeared his challenge was up until Ogier's car suffered an intermittent power loss with five kilometres of stage 16 left to run and dropped some five seconds.
His misfortune and Loeb's pace meant the gap was down to 10.4-seconds with one gravel stage remaining. But any hopes Loeb had of trimming Ogier's lead still further evaporated when he stalled on the final hairpin of stage 17 as a result of his car's handbrake not working and lost vital time.
"Of course the gap was better before and I would have preferred to have this starting the final day than to be behind," said Loeb.
"I will have to really push because there will not be so much cleaning tomorrow as the stages have been used already in some way. It won't be easy."
Ogier is close to scoring his third WRC victory with 62 competitive kilometres to run on the final day.
"It was a good day although almost everybody had problems," said Ogier.
"We are first and that is good but Seb is very close and when it is like this it is very complicated."
Mikko Hirvonen is the leading Ford Fiesta RS WRC driver in third overall. The Finn expected to gain more ground by not having to clean the stages of the loose surface gravel but ultimately was unable to make an impact.
"I was happier with the car in the afternoon," said Hirvonen.
"We made some changes at the rear and it worked. Now we just need to keep our position tomorrow."
Jari-Matti Latvala, who suffered a puncture of his own on Saturday's first test, landed Ford's first stage win of the rally when he went fastest on the second Derramadero run.
"It's good to get the first stage win, which is an improvement because I didn't win a stage here last year," said Latvala.
"We concentrated on driving more in the lines and that worked. The speed we had on the last stage tells me our car must be at the same level as the Citroens."
Petter Solberg was 13th at the start of the day, but a charging performance in his DS3 WRC, which included netting four stage wins, enabled him to climb to fifth overall after the last gravel test. However, he was fortunate to survive a high-speed spin on stage 17, which he completed with a broken gear lever and no working handbrake.
Solberg's older brother Henning should have been sixth but dropped behind the ever-improving Mads Ostberg to seventh when a persistent powersteering problem and a lack of brakes on the final gravel stage took hold.
Super 2000 World Rally Championship trio Nasser Al-Attiyah, Martin Prokop and Juho Hanninen complete the top 10 after 17 stages.
Several drivers hit trouble on day two. Matthew Wilson failed to start the day's first stage after his Fiesta suffered a recurrence of the electrical problem that stopped him on day one. Ken Block and Dennis Kuipers both crashed out, while Evgeny Novikov stopped with a suspected oil leak.
Results: End of Leg 2 Rally Mexico 
| | | | | |
| --- | --- | --- | --- | --- |
| 1 | Sebastien Ogier | Citroen | DS3 WRC | 3:12:52.6 |
| 2 | Sebastien Loeb | Citroen | DS3 WRC | +0:10.5 |
| 3 | Mikko Hirvonen | Ford | Fiesta WRC | +1:30.4 |
| 4 | Jari Matti Latvala | Ford | Fiesta WRC | +2:43.8 |
| 5 | Petter Solberg | Citroen | DS3 WRC | +6:51.8 |
| 6 | Mads Ostberg | Ford | Fiesta WRC | +8:09.8 |
| 7 | Henning Solberg | Ford | Fiesta WRC | +8:41.6 |
| 8 | Nasser Al-Atiyah | Ford | Fiesta S2000 | +10:53.9 |
| 9 | Martin Prokop | Ford | Fiesta S2000 | +11:32.5 |
| 10 | Juho Hanninen | Skoda | Fabia S2000 | +12:02.6 |