Oliver Winterbottom it is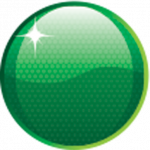 Orrcon Steel Ford Performance Racing driver Mark Winterbottom and wife Renee have confirmed the name of their first child – Oliver.
Born at 7:36pm on Wednesday 2 March in Melbourne, Oliver weighed in at 3.8kg (8lb 7oz).
Just like he did on Thursday when confirming the birth, Mark Winterbottom announced the name of his son via Twitter today.
"Back to reality coming home today with our little man who finally has a name. Oliver Winterbottom."
Also on Twitter a sneak peak of the man of the moment.
With the perfect timing of Oliver's birth between race events, Mark  Winterbottom will now switch some of his attention back to racing with a test at Winton Motor Raceway tomorrow.