Danica Patrick fourth in Vegas Nationwide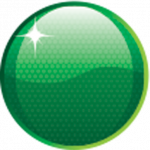 Danica Patrick has finished a career best fourth in this morning's NASCAR Nationwide Series race at Las Vegas.
Patrick crossed the line behind Mark Martin, Justin Allgaier and Brad Keselowski in a wild finish that saw Keselowski drop from the lead to third on the final lap thanks to a cut tyre and contact with the wall.
Patrick's result is the best-ever for a female driver in any of NASCAR's top three series, and significantly betters Patrick's previous best finish of 14th, set two weeks ago at Daytona.
The 28-year-old JR Motorsports Chevrolet driver had been two laps down earlier in the race, but recovered to beat home Cup Series stars Trevor Bayne, Carl Edwards and Denny Hamlin.
"We just had a good car, that's all I can say," Patrick told reporters after the race.
"That's what makes a difference in these things.
"I know I haven't had the best results, especially in NASCAR, but we're getting them now."
Kyle Busch had looked in ominous form early in the race, but fell out of contention when he caught the infied grass exiting Turn 4 on Lap 130, and subsequently spun into the inside wall.
The result sees Mark Martin extend his lead as the all-time winningest Nationwide Series driver, with 49 wins leading Busch's 44.