Q&A: Marcos Ambrose and Carl Edwards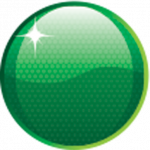 Marcos Ambrose and Carl Edwards spoke to the media after qualifying second and third respectively for the Kobalt Tools 400 at Las Vegas Motor Speedway.
Here is what they had to say.
Q: Marcos, congratulations on a super qualifying effort and on starting out towards the front on Sunday.

Ambrose: Thank you, it was a great day for us. My Stanley team has been supporting me through a slow start (to the season). We had a crash at Daytona and we had a 16th place at Phoenix.
Coming in here I really wanted to step up and with the help of Ford we have an all Ford front row. We got a great bunch in Roush that help us get these cars dialled in like we do. I am thrilled for Richard Petty and thrilled for me and thrilled for Stanley.
I took a chance and I really stuck my neck out to see if I had what it took just nice to be up here talking to you and hopefully it will be the same on Sunday.
Q: Marcos, that brief time you were on the pole, what did it feel like? And then Carl (Edwards) bumped into you with his car (in the paddock, after Edwards's qualifying lap)!
Ambrose: I am pretty stubborn, stupid and strong and so you can hit me at 30 mph and it doesn't matter!
It is just a great day for us. I have been second a few times now in my Cup career in qualifying so I have been bumped out several times and it never feels any nice.
I am really pleased today. Matt (Kenseth) did a great lap and you can't complain when someone beats you on speed. It isn't like he lucked into it. He had the fastest car in practice and he delivered when it counted.
No bad feelings today, and I am just happy for Richard Petty Motorsports who went through a lot at the end of last year. To be strong this early with AJ (Allmendinger) running top three in points it is just a good feeling. (I'm) looking forward to hopefully keeping this run going.
Q: Carl, were you concerned at all during the off-season that other teams might catch up to you on the 1.5 mile tracks and how much does this mean that you have been able to stay ahead of everybody who was focussed on trying to catch you guys on these tracks?
Edwards: Well (that's) assuming the race goes well, we don't know how we will perform in the race. Assuming it goes well I will be very satisfied with the amount of work and the progress we made throughout the winter.
It is so easy in this sport to be running really well and to sit back and go 'wow we are fast,' and it only takes that long for everyone to catch you and pass you up.
Our guys led by Robbie Riser and Ford did really well throughout the winter. To come here and our first lap on the track our car ran a 29.05 – it was a screaming fast lap. It is just unbelievable.
I think I can speak for Marcos and all my Ford team-mates we are glad to be driving these race cars right now."
Q: Carl, these first two races the race tracks themselves you got off to rocky starts. Does the mile-and-a-half track give you a chance to sort things out and go racing for the day as opposed to fixing a lot of cars the first 30 laps of the race?
Edwards: I don't think you can predict what is going to happen. It is going to be a cut-throat competitive race from start to finish.
I'd like to sit here and say that it is going to be really great and everyone is going to be cordial to one another, but I have a feeling it is going to be a really tough race. I hope it goes well, but that is the state of the sport right now people are driving with their hearts out and fighting for everything they got. That is what you are going to see on Sunday."
Ambrose: I go back to some of the 'Go at it Boys' mentality and how we are used to rubbing on each other a lot and the side by side restarts. We are used to it, maybe too used to it.
Q: Does RPM get its engines from Roush Yates?
Ambrose: Yes, yes we do.
Q: How do you get around the bumps in one and two?
Ambrose: I went up the race track and it worked well for me up there. I went there all day and that is where I will try to go in the race as well.
Catch Ambrose's qualifying lap, and post-qualifying interview, in the video below