Miedecke determined to join Ambrose in Cup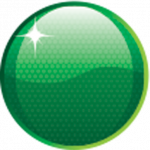 George Miedecke says he's firmly focused on joining his team owner Marcos Ambrose in NASCAR's premier division, the Sprint Cup.
Miedecke has been announced as the first driver for Ambrose's new team, Marcos Ambrose Motorsport, and will race a Late Model stock car in this year's UARA Stars Touring Series.
The 24-year-old Port Macquarie native moved to the USA last year, to compete in the NASCAR Whelen All American Late Model Series.
Miedecke scored two pole positions and two race wins from 12 starts during the season – his first racing on oval tracks.
The former V8 Ute and Production Car from-runner lived at Ambrose's North Carolina home during his initial foray into the USA, and says he's looking forward to his new association with the Tasmanian this season.
"As a relative newcomer to oval track racing in the USA, having Marcos in your camp is a massive leg up, his knowledge and contacts are invaluable," said Miedecke.
"Already this year I have spent time with Marcos in the Richard Petty Motorsports workshop and trackside at the Daytona 500, it's amazing to see how such a professional outfit operates at close quarters.
"I can't wait for my racing season to start, my team and machinery this year are top-notch, and we're expecting some big results for Jeld-Wen.
"My ultimate goal is to be racing alongside Marcos in the Sprint Cup, so climbing up the NASCAR ladder begins now."
Miedecke race in 16 events at 11 tracks as part of the UARA Stars Touring Series, beginning at Hickory Speedway on March 12.
Miedecke's #9 car will be backed by Jeld-Wen, with additional support from Blundstone Footwear, braaap USA, Miedecke Motorgroup, ONE HD, Stanley Tools, and the Victor Chang Cardiac Research Institute.
Ambrose equalled his best ever Sprint Cup qualifying effort this morning in Las Vegas, and will start second on the grid for the Kobalt Tools 400. CLICK HERE for separate story.