Marcos Ambrose Motorsport launched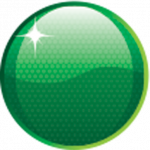 Marcos Ambrose has officially launched his own stock car team, named Marcos Ambrose Motorsport.
The squad will be based out of North Carolina, and field a Late Model stock car for George Miedecke in the UARA Stars Touring Series this year.
Miedecke's entry will carry the same number #9 that Ambrose runs in the Cup Series, and be backed by Ambrose's long-time supporter Jeld-Wen Australia.
According to Ambrose, the team has been created to help launch more Australia drivers into the NASCAR ranks.
"Since I've moved to the USA and made it all the way NASCAR Sprint Cup, a lot of people from Australia have been in contact with me, wanting to know how they can get a break into the big time over here," said Ambrose.
"It seemed to me that there was an opportunity available to help launch new drivers into the NASCAR system, and have a clear path through the various classes.
"The Late Model cars are an affordable way to introduce drivers to the bump and grind of oval track racing, but importantly, we're putting together a program to prepare drivers with all of the important aspects of getting to the top.
"We've managed to get the services of the very best crew and equipment, so the focus will be on driver talent.
"Away from the track, we teach the drivers how to brand themselves and source funding, as well as introduce them to the influential people within the sport, opening doors that are otherwise hard to crack."
Ambrose's Cup team, Richard Petty Motorsport, is said to be an advocate of the Australian's new venture, which will be headed by Jamie Yelton.
Ambrose will also work alongside Jeld-Wen on a program called the 'Housing Industry Association Build Your Future Program' – aimed at encouraging and motivating young Australian trades people.
Ambrose equalled his best ever Sprint Cup qualifying effort this morning in Las Vegas, and will start second on the grid for the Kobalt Tools 400. CLICK HERE for separate story.