Citroen head the field in Rally Mexico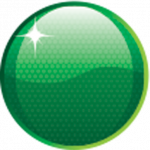 Sebastien Ogier has completed the opening leg of Rally Guanajuato Mexico with a 2.3-second lead over Citroen teammate Sebastien Loeb with Ford's Mikko Hirvonen in third.
Ogier will open the roads in Leg 2 and will be the sweeper of the loose surface gravel.
"I am happy but to be really happy you have to be first on Sunday and it's going to be difficult to keep this place to the end because I will have to clean the road tomorrow," said Ogier.
"It has been very close all the day between me and Sebastien and for sure it will be a good opportunity for him tomorrow to overtake. But I will continue to push and do my best."
There had been a suggestion that Ogier would be penalised for turning left to drive into the service park rather than right to head into the regroup at midday service. While this was a breach of the rules, Ogier was adamant that it was a simple mistake and turned around as soon as he realised he had taken a wrong turn. As a result no documentation was presented to the stewards for further action.
Loeb, the winner in Mexico on the last four occasions, was fastest on two gravel stages, in his Citroen DS3 WRC.
"It's been a great battle since the start of the day we are fighting 100 per cent," said Loeb.
"Ogier has been very fast today and for sure I am happy with my road position for tomorrow because I didn't want to be cleaning the road."
Hirvonen spent day one cleaning the road in his Ford Fiesta RS WRC.
"It's been very, very difficult," said Hirvonen.
"The car is sliding and it's very difficult to drive. But we haven't had any mistakes so that has been good. The car was oversteering a lot on the last two stages. It's going to be difficult to catch the Citroens tomorrow but we will try."
Petter Solberg was on course for completing day one in third place but an electrical glitch on stage six cost him almost seven minutes and dropped the Citroen DS3 WRC driver out of contention.
Jari-Matti Latvala is fourth overnight albeit almost three minutes off the lead after he picked up a puncture on stage four in his Fiesta. Evgeny Novikov completes the top five in his similar car, which he is using in competition for the first time as he makes his return to the WRC following a one-year absence.
Henning Solberg's fortunes improved in the afternoon after a faulty rear differential had slowed him in the morning. He holds sixth overnight, one place ahead of Mexico rookie Dennis Kuipers at the wheel of FERM Power Tools World Rally Team's Fiesta.
Super 2000 World Rally Championship leader Nasser Al-Attiyah is eighth with class rivals Ott Tanak and Martin Prokop ninth and 10th respectively.
Rally Sweden hero Mads Ostberg is on the cusp of the top 10 in his M-Sport Stobart Fiesta as he continues his recovery from the time-consuming puncture he suffered on stage three.
There was disappointment for Ostberg's M-Sport Stobart team-mate Matthew Wilson. The young Briton was an impressive fourth only to stop on stage seven with a suspected electrical fault. Ken Block, who restarted on Friday morning after an electrical glitch prevented him from tackling Thursday's Guanajuato Street Stage stopped on stage with a reported mechanical fault.
Federico Villagra tore a wheel of his Munchi's Fiesta on Friday's opening test but is expected to restart Leg 2 under SupeRally regulations.
Results: End of Leg 1 Rally Mexico 
| | | | | |
| --- | --- | --- | --- | --- |
| 1 | Sebastien Ogier | Citroen | DS3 WRC | 1:27:22.3 |
| 2 | Sebastien Loeb | Citroen | DS3 WRC | +0:02.3 |
| 3 | Mikko Hirvonen | Ford | Fiesta WRC | +1:22.2 |
| 4 | Jari Matti Latvala | Ford | Fiesta WRC | +2:53.6 |
| 5 | Evgeny Novikov | Ford | Fiesta WRC | +3:04.0 |
| 6 | Henning Solberg | Ford | Fiesta WRC | +3:16.5 |
| 7 | Dennis Kuipers | Ford | Fiesta WRC | +5:06.8 |
| 8 | Nasser Al-Atiyah | Ford | Fiesta S2000 | +5:15.2 |
| 9 | Ott Tanak | Ford | Fiesta S2000 | +5:42.2 |
| 10 | Martin Prokop | Ford | Fiesta S2000 | +6:07.8 |