Ambrose second after thrilling qualifying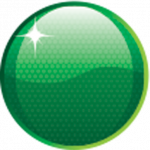 Marcos Ambrose narrowly missed out on his first Sprint Cup pole position at Las Vegas Motor Speedway this morning.
The Australian will start the Kobalt Tools 400 from second on the grid, having been beaten to the top spot by the last runner in the session, Matt Kenseth.
Carl Edwards and Greg Biffle were third and fourth fastest – continuing the Roush Fenway Ford equipped drivers' domination of the weekend.
"It was a great lap – I am so proud of our team," said Ambrose after his run.
"They took a huge risk to put me on. I had a chance to make it in the sport or get kicked out pretty quick with the change I made for 2011.
"For Richard Petty to give me the chance like he has and for us to deliver in our third race with a good lap time is great.
"We're out here winging it and doing some really fast speeds.
"I'm just so proud of our efforts, it's going to really help starting near the front."
See below for the full qualifying result
| | | | | | |
| --- | --- | --- | --- | --- | --- |
| 1 | Matt Kenseth | Ford | Crown Royal | 28.589 | Leader |
| 2 | Marcos Ambrose | Ford | Stanley | 28.698 | -0.109 |
| 3 | Carl Edwards | Ford | Scotts / Kellogg's | 28.704 | -0.115 |
| 4 | Greg Biffle | Ford | 3M Post-it | 28.728 | -0.139 |
| 5 | Kyle Busch | Toyota | Snickers Peanut Butter Squared | 28.790 | -0.201 |
| 6 | Joey Logano | Toyota | The Home Depot | 28.828 | -0.239 |
| 7 | A.J. Allmendinger | Ford | Best Buy | 28.838 | -0.249 |
| 8 | Ryan Newman | Chevrolet | Haas Automation | 28.843 | -0.254 |
| 9 | Martin Truex Jr. | Toyota | NAPA Auto Parts | 28.846 | -0.257 |
| 10 | Mark Martin | Chevrolet | GoDaddy.com | 28.847 | -0.258 |
| 11 | Jamie McMurray | Chevrolet | McDonald's | 28.864 | -0.275 |
| 12 | Regan Smith | Chevrolet | Furniture Row Companies | 28.864 | -0.275 |
| 13 | Jeff Gordon | Chevrolet | DuPont | 28.892 | -0.303 |
| 14 | Jimmie Johnson | Chevrolet | Lowe's / Kobalt Tools | 28.919 | -0.330 |
| 15 | Tony Stewart | Chevrolet | Mobil 1 / Office Depot | 28.950 | -0.361 |
| 16 | Trevor Bayne | Ford | Motorcraft / Quick Lane Tire & Auto | 28.950 | -0.361 |
| 17 | Denny Hamlin | Toyota | FedEx Ground | 28.960 | -0.371 |
| 18 | Paul Menard | Chevrolet | Moen / Menards | 28.963 | -0.374 |
| 19 | Brian Vickers | Toyota | Red Bull | 28.980 | -0.391 |
| 20 | Brad Keselowski | Dodge | Miller Lite | 29.020 | -0.431 |
| 21 | Jeff Burton | Chevrolet | Caterpillar | 29.024 | -0.435 |
| 22 | Kurt Busch | Dodge | Pennzoil Platinum | 29.032 | -0.443 |
| 23 | Juan Montoya | Chevrolet | Clorox | 29.037 | -0.448 |
| 24 | Bobby Labonte | Toyota | Kingsford | 29.081 | -0.492 |
| 25 | David Reutimann | Toyota | Tums | 29.100 | -0.511 |
| 26 | Kevin Harvick | Chevrolet | Budweiser | 29.114 | -0.525 |
| 27 | Casey Mears | Toyota | GEICO | 29.155 | -0.566 |
| 28 | Clint Bowyer | Chevrolet | Wheaties Fuel | 29.173 | -0.584 |
| 29 | Mike Skinner | Ford | Southern Pride Trucking | 29.230 | -0.641 |
| 30 | Kasey Kahne | Toyota | Red Bull | 29.273 | -0.684 |
| 31 | Joe Nemechek | Toyota | NEMCO Motorsports | 29.274 | -0.685 |
| 32 | J.J. Yeley | Chevrolet | Darlington Raceway.com | 29.316 | -0.727 |
| 33 | Dale Earnhardt Jr. | Chevrolet | National Guard / Amp Energy | 29.356 | -0.767 |
| 34 | Dave Blaney | Chevrolet | Accell Construction | 29.506 | -0.917 |
| 35 | David Gilliland | Ford | Taco Bell | 29.507 | -0.918 |
| 36 | Landon Cassill | Toyota | Big Red | 29.659 | -1.070 |
| 37 | Bill Elliott | Chevrolet | Security Benefit | 29.674 | -1.085 |
| 38 | Robby Gordon | Dodge | Speed Energy | 29.768 | -1.179 |
| 39 | Travis Kvapil | Ford | Long John Silver's | 29.790 | -1.201 |
| 40 | Andy Lally* | Chevrolet | Super Eco-Fuel Saver | 30.098 | -1.509 |
| 41 | Tony Raines+ | Ford | Race Fuel Energy Drink | 30.457 | -1.868 |
| 42 | David Ragan+ | Ford | UPS "We Love Logistics" | – | – |
| 43 | Michael McDowell | Toyota | HP Racing LLC | 29.708 | -1.119 |
| 44 | Brian Keselowski* | Dodge | MGM Grand | 30.050 | -1.46 |
Catch Ambrose's qualifying lap, and post-qualifying interview, in the video below