Webber: 2011 more unpredictable than ever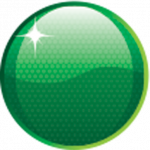 Mark Webber believes that the Formula One World Championship will be more unpredictable than ever this season, despite Red Bull and Ferrari looking dominant in pre-season testing.
Webber finished third in last year's championship behind team-mate Sebastian Vettel and Ferrari's Fernando Alonso, and is looking forward to adding to his six career race victories.
While 2010 saw many focussed on the battle between Webber and Vettel, the Australian believes there will be more contenders this season.
"It's clearly not just about Sebastian, we have Lewis (Hamilton, McLaren), we have Fernando and JB (Jenson Button, McLaren), and who knows about Mercedes," he told Formula One analyst James Allen.
"So it's very very unpredictable in terms of who is going to be winning races.
"We'll probably have quite a few different winners I think this year – more than last year."
See below for Allen's video interview with Webber