V8 Utes look at two-driver Sandown format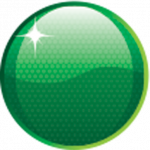 The Yokohama V8 Utes Series could hold a two-driver race meeting at its Sandown race meeting in November this year.
To coincide with V8 Supercars' heritage round, the popular V8 Utes category is considering a two-driver format, similar to the racing the class conducted at last year's Clipsal 500 when it celebrated its 10-year anniversary.
A two-driver format could allow some of Australia's great touring car drivers – past and present – to compete.
V8 Utes boss Craig Denyer said that track time will be the main aspect to ensuring the format gets approved.
"Ideally, we'd like to have a similar format to the legends format that we ran last year at the Clipsal 500, but that all depends on track time that might be available," Denyer told Speedcafe.com.au.
"We've spoken to Sandown's promoter Craig Duffy to come up with the appropriate track time that we'd need to achieve it.
"Sandown is probably, in some aspects, a better track to do it compared to Clipsal. It's not quite so daunting and there aren't as many concrete walls. There are good corporate facilities as well, so there's a lot of things that fit in very well for us.
"As long as we can get the track time, then Sandown is definitely the track that we'd like to try and do this event at."
If the two-driver event goes ahead, it won't be the first time that the format has been used by the V8 Utes at Sandown. In 2002, James Brock and Gavin Harvey won the 'Great Aussie Ute Race' at the Melbourne track. The two-driver format was optional that year.
While the Sandown two-driver meeting is still to be confirmed, there has been a change in the race format at the Adelaide street track later this month. The V8 Utes will kick off its series with four sprint races, instead of the traditional three.
"We're running four races at Clipsal, which is a nice bonus for us," he said.
"They did some polls and market research and the V8 Ute category came up very favorably. They asked us to do an extra race and we were more than happy to accept."
The Yokohama V8 Utes Series kicks off at the Clipsal 500 (March 17-20) followed by seven more rounds across the year.