Scott Pye confirms British F3 plans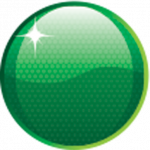 Scott Pye has confirmed that he will graduate to the British Formula 3 Championship with the Double R team this season.
The 21-year-old, from Mount Gambier in South Australia, took out the 2010 UK Formula Ford Championship in his first year of racing off-shore.
Having returned to England from his summer Toyota Racing Series duties, Pye tested for Double R at Rockingham this week.
Pye, who is backed by Triple Eight Race Engineering, will drive alongside Pipo Derani in Double R's two-car lineup.
The team ran under the Raikkonen Robertson Racing banner last season, before being rebranded due to a change of ownership.
"It's hugely exciting for me, and also very daunting because it's a big leap from Formula Ford to a Formula 3 car," said Pye of his new deal.
"But I'm with a great team and I'm enjoying the challenge."
Pye's manager, former Andrea Moda Formula One driver and original Top Gear 'Stig,' Perry McCarthy, believes his driver has what it takes to reach the top.
"I am backing Scotty not just because of his undoubted speed in a racecar but because he has the attitude and focus of a champion, and I believe he is a Formula One driver just waiting to happen," said McCarthy.