New look Fujitsu Series entry for McLaughlin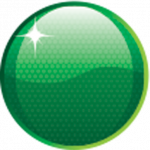 Scott McLaughlin has revealed his new-look Fujitsu Racing Falcon for the 2011 Fujitsu V8 Series.
The 17-year-old emerging New Zealand star shook down his re-fettled, new look Stone Brothers Racing Falcon at Queensland Raceway, running a number of new developments on his #93 entry.
The test also gave him his first opportunity to work with his new engineer Dave Stuart, who regularly acts as SBR's team manager. Stuart engineered Alex Davison's IRWIN Racing Falcon last year.
After a summer of contesting the BNT New Zealand V8 Championship, McLaughlin was pleased to be back in his SBR-prepared machine.
"It was great to be back behind the wheel again and while there's nothing wrong with the NZ V8 machines, the V8 Supercar just feels more like a thoroughbred racing car and the power is awesome," he said.
"We had a great day, although I did have one small off at Turn 3 when I out-braked myself, but I was really pleased with how things went in the 100 or so laps I completed."
"We have a modified, new look and a few new bits and pieces on the car, plus I am working with Dave Stuart. Dave was great, really methodical and  always calm about the program. I'm really looking forward to working with him."
Also testing at QR was the new Matt Stone Racing entry, with Irishman Robert Cregan getting his first laps in the ex-SBR Falcon.
The first round of the Fujitsu V8 Series will be held at the Adelaide Parklands circuit on March 17-20.
Both McLaughlin and Cregan will be making their debuts at the Adelaide street track. McLaughlin competed in all of the rounds of the Fujitsu Series last year, expect the Adelaide track due to his rookie status.
Before Adelaide, McLaughlin will contest the sixth and final round of the BNT NZ V8 Championship at Taupo next week.