FIRST PICS: Tony D'Alberto unveils Ford Falcon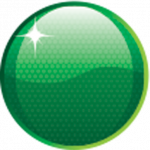 Tony D'Alberto has officially confirmed his switch from Holden to Ford.
After six full years entering Walkinshaw Racing Commodores, the 2007 Fujitsu V8 Series champ and his Wilson Security Racing team have elected to cross the great divide and enter a Ford Performance Racing-built Falcon FG.
The chassis, raced last year for part of the season by Steve Richards, will be based at Tony D'Alberto Racing's workshop in Knoxfield, Victoria, with the first-time Ford team receiving technical assistance from FPR.
D'Alberto has also secured entry-level backing from the Ford Motor Company.
While he won't compete in a Holden anymore, D'Alberto's team will continue to enter its current Commodore for David Wall in the Fujitsu V8 Supercars Series.
The 25-year-old says that the decision to switch to Ford wasn't a manufacturer-based decision, stating that it was based only on improving his results on track.
"It wasn't really about making a big change, switching to Ford. It was more about finding the best option for us," he told Speedcafe.com.au.
"We wanted to upgrade our equipment, and we looked around at quite a few different teams and FPR had the best offer and the best option. For us, it made sense.
"I think it will be good for us – we have a total fresh start, FPR has some good runs on the board, and their cars seem to be very good."
To date, D'Alberto's results in the V8 Supercars Championship have been inconsistent. With a career-best result of sixth at Bathurst in 2007, plus two appearances in the top 10 shootouts last year, he wants to be in a position to challenge for top 10 results more often.
"What FPR has been able to do with Paul Dumbrell has been amazing. He showed that he was quick in a Walkinshaw car, but he was no where near as consistent as what he's been in an FPR car," D'Alberto says.
"That's exactly what we're looking for. On our day, we showed we can be fairly quick and competitive, but we've got to make sure that those days are closer together and there's more of them, otherwise you can't get anywhere in the championship."
The team's switch to Ford also represents a shift for the family-owned operation.
The D'Alberto family has a long relationship with The General through its Holden dealerships, plus its composites business Bellmont.
"Bellmonts has worked with HSV for a long time, and obviously the family has two Holden dealerships, but really, we look at the race team as a separate business," D'Alberto said.
"We need to get better results on the track, and we are looking at all options to achieve that.
"The switch wasn't about moving away from Holden, it was more about finding the right deal for us to get to where we want to be."
D'Alberto will make his debut in his Ford Falcon at Winton Motor Raceway this Monday and Tuesday for a two-day test.
He will compete in the car at Adelaide (March 17-20), but it won't be the first time that he has raced a Falcon V8 Supercar. He competed in a one-off non-championship event at Bathurst in 2004, taking third place (his first V8 podium).