Double World Rally Champ for Targa Tas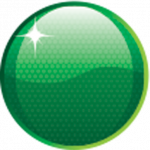 Double World Rally Champion Walter Rohrl will compete in this year's Targa Tasmania rally as one of three entries from the German Porsche museum.
Rohrl and co-driver Christian Geistdoerfer will be re-united with the Porsche 911 SC in which they competed in the 1981 San Remo Rally.
Thirty years ago, the pair came close to pulling off an unlikely victory in the car, with the two-wheel-drive 911 proving surprisingly competitive against Audi's might Quattro system.
"That (1981 San Remo) rally is one of the most memorable for me, for sure," said Rohrl, who will be making his third competitive appearance in Targa Tasmania following outings in 1997 and 2000.
"We were not supposed to be competitive in the San Remo because the stages were very difficult and the all-wheel drive Audi had much better grip and more power than our (Porsche) 911 SC.
"But we pushed and pushed and pushed … and finally something broke on the car on the final tarmac stages when I thought we were going to win the rally."
Rohrl and Geistdoerfer went on to win the 1982 World Rally Championship after winning the crown in 1980.
"We only entered that 911 SC in one rally, the San Remo. It was a last-minute thing," said Rohrl.
"Some engineers at Porsche helped prepare this car for me because I was without a drive.
"Then more than 25 years later Porsche informs me this fabulous car has been found in somebody's garage. It has been restored and now we will bring it to Targa in what will be a very special reunion."
Also making an appearance on this year's Targa Tasmania will be the 1969 Targa Florio winning 908/02 Spyder, to be driven by 'museum on wheels curator' Klaus Bischof, and the 1960 Targa Florio winning 718 RS 60 Spyder, with journalist Bernd Ostmann behind the wheel.
This year's Targa Tasmania will be the 20th anniversary of the rally.
The event begins with a Prologue near Launceston on April 5, and finishes in Hobart on April 10.
Here is Rohrl in action from Sanremo 1981 – plus the other stars and cars of the day