D'Alberto secures official Ford backing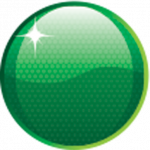 Tony D'Alberto's switch to Ford has reaped an early reward – official support from the Ford Motor Company.
Described as "entry-level" backing, D'Alberto's Wilson Security Racing Falcon will feature the famous blue oval on the front guards and the rear bar.
The last time the TDR outfit received official factory backing from Holden was in 2009.
D'Alberto says he is pleased to have been accepted into the Ford family before he has even driven one of its race cars.
"We have got entry level support from Ford, so it's great to have that from a manufacturer to start out," D'Alberto told Speedcafe.com.au.
"I haven't even driven the car yet and they're offering support. That's a nice acknowledgment.
"We want to build on that in years to come, but we can't do that until we show them some results on the track."
Along with the Ford support comes a strong technical relationship with Ford Performance Racing.
D'Alberto has purchased an ex-FPR Falcon FG chassis which will include ongoing technical assistance from the factory Ford team, including engine, shocks and spares.
"The team is offering us a lot of technical support. We'll be involved with the team pretty in depth," he said.
"It's a similar deal with what we had at Walkinshaw, but we'll have a stronger technical alliance."
D'Alberto will test his new Falcon FG at Winton Motor Raceway on Monday and Tuesday, alongside the team's second car – his old Holden Commodore VE, to be driven by David Wall in the Fujitsu V8 Supercars Series.
For more on D'Alberto's new deal with Ford, CLICK HERE
See below for Speedcafe.com.au's exclusive video with Tony D'Alberto …