D'Alberto: Two-day test crucial for Adelaide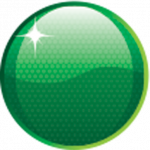 Tony D'Alberto says that his two-day test at Winton next week – his first drive of his new Ford Falcon FG – will be crucial ahead of his Championship debut in the car.
D'Alberto will sample his new Ford Performance Racing-built Falcon at Winton on Monday and Tuesday, taking two of his six allocated test days to get accustomed to his new machine.
The former Holden driver says that he hopes that he can get his head around his new car faster, thanks to some advice he received fellow Ford stars (and former Walkinshaw drivers) Will Davison and Paul Dumbrell.
"I've spoken to Will and PD, who have both come out of Walkinshaw cars into the FPR cars, and they say that you definitely need a different driving style," D'Alberto told Speedcafe.com.au.
"They've given me a heads-up, which has certainly helped a bit.
"I think it's going to take me the first day to adapt my driving style to it. That day is going to be about familiarisation. The second day of the test will be about trying to fine tune that and get some a time out of the car.
"I've been driving the same car for the past three years. I pretty much know the thing back to front. It's going to be very foreign to me, but I think it's all about getting comfortable."
The Wilson Security Racing team took delivery of the car last week. D'Alberto has had a seat fitting in the car but says that he won't really know if he comfortable in it until he gets to the track on Monday.
"The seating position is obviously different – steering wheel, pedals, roll bar adjusters, brake bias," he said.
"It's all different. All the switches on the steering wheel are a lot different, but the actual space inside the car is very good for me. All the things inside the Walkinshaw car were a little bit far away for me. I think they were built for tall guys! My arms couldn't reach some of instruments!
"The ergonomics of the Ford is good. I've poured the seat and I feel comfortable, but until you get out on the track, you never know with that stuff. You can feel great in the workshop, but until you get out there, we made need to make a few tweaks."
CLICK HERE for the FIRST PICS of D'Alberto's Falcon
CLICK HERE for news of D'Alberto's Ford deal