Armin Hahne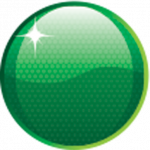 Armin Hahne is one of Europe's most admired race drivers. In a way he is motorsport royalty. He started racing in his native Germany as a 16 year old. His interest in racing came early in his life thanks to his five brothers all being involved.
His eldest brother Hubert, 21 years his senior, used to take him to race events across Europe. Having caught the racing bug he spent his late teens competing in German, European and World Championship karting events, winning several national titles; including his first ever race in Beesel, Netherlands in 1972.
Hahne graduated from go-karts to the German Racing Championship (for touring cars and sports cars), where he won the six hour Nürburgring race, he raced in the European F2 series, the British, German and European Touring  Car Championships and was an endurance race specialist, having won the prestigious Spa 24 hour race twice (in 1982 and 1983).
It was in 1984 that Hahne's relationship with Tom Walkinshaw started. He was sent to Australia to race alongside Jeff Allam at Bathurst, enjoying not only the famous circuit but the Australian way of racing.
"I got the opportunity to race in Australia for first time in 1984," Armin Hahne explained to Speedcafe.com.au.
"The car was a Rover Vitesse Group A run by Tom Walkinshaw Racing (TWR).
"At that time I was contracted to Rover to compete in the European Touring Car Championship.
"I was very surprised and impressed, to say the least, about the track and the Australian racing style.
"It took some time for me to be confident enough with the track to give my personal best without making mistakes. As you know, the slightest driver mistake in Bathurst could end the weekend.
"I loved Bathurst, first of all the unique layout of the track, but also the flair and support from the fans and the significant publicity surrounding this race.
"In the race we had no problems at all and together with Jeff Allam we won the Group A in front of the BMW 635s."
In that 1984 race Hahne won his class and enjoyed the quiet hospitality of the race fans at the top of the mountain.
"We did not compete with our Rovers in the last practice, to save miles for the big race, so we went up the mountain to watch the session from there," said Hahne.
"At that time Mobil was our sponsor and we all wore white jackets.
"After some time we were recognized by some spectators and they invited those "English poofters" for a beer.
"At Bathurst it would have been not very wise to reject this invitation and we were led to a big tent with a bathtub full of ice-cold beer.
"Together with the guys we had a couple of beers and the atmosphere became more and more friendly.
"In the end we had a good and funny afternoon with them and returned back to the paddock a bit pissed.
"Our team boss was not very amused, but we explained that we were kind of forced to drink."
Happy with their performance Hahne was not to know that a bigger prize was on his way when he teamed up with eventual two time Bathurst winner John Goss to win Bathurst the next year in a TWR Jaguar XJS.
"To be honest, when Tom (Walkinshaw) told me that I was teamed up with John Goss I was not too happy," said Hahne.
"I didn't know him personally and didn't know what to expect from him.
"He was much older than me; now I know that age normally counts less than experience in long distance racing.
"During the week we familiarized and formed a good team. I tried to learn from his experience in Bathurst, it was only my second race there, and I think it was an advantage for him that I was better acquainted with the Jag.
"I was a little bit disappointed when he qualified and started the race but I was told that for PR reasons the local driver was chosen.
"Midway through the race our seat mount broke making driving extremely difficult, but we had to continue because stopping to fix it would have taken too long.
"We tried not to be distracted too much from racing with a seat that moved inches when braking or accelerating, and also while cornering.
"While John was on the last turn I was extremely nervous in the pits because you don`t get the chance to win at Bathurst very often.
"We won and it was a big success for Jaguar Australia and TWR (Tom Walkinshaw Racing)."
Hahne knew that winning Bathurst was an accomplishment, but it was not until well after the race that he understood the magnitude.
"At that time I did not fully understand that I had just won one of the biggest sporting events in Australia," said Hahne.
"Before I left we had dinner in Sydney, in a very nice restaurant, the owner noticed us being foreigners and asked us if we were staying in Australia for vacation,  I replied, that no, we were participating in the Bathurst race.
"He asked how we went and I replied, 'quite good, I won together with John Goss'.
"The guy was over the moon, he told us that it was a big honour for him to have us as guests and he invited all of us for champagne and dinner. I think, he was a Jaguar fan as well.
"After that I started to understand the magnitude of a Bathurst win.
"Later in Europe I was impressed by the big media interest in me after this win and when I came back to Bathurst I had a look at my name engraved in the pavement."
Hahne only came out to Australia to race on several occasions, but he admired the series and the talent of the home bred drivers.
"I was very impressed with Australian touring car racing," said Hahne
"The competition was very tough and the drivers from down-under very hard to beat.
"It was a very big pleasure to compete in Australia and I tried to race there as often as possible without neglecting the European racing.
"I even did some testing and races in a Holden Commodore with the Larry Perkins team, who was a very funny guy."
Hahne raced at Bathurst again, in the 1987 Touring car World Championship, an event that he did not enjoy thanks to  his under developed Maserati.
"In 1987 I signed a deal with Maserati to compete in the then new Touring Car World Championship," said Hahne.
"I teamed up with former F1 racer Bruno Giacomelli.
"On paper it all looked very well before the season, but after the first test it became clear that the car was not really competitive and in addition, not reliable.
"We never had success. It was a shame for me to start the race in Bathurst from the back and know for sure that we wouldn't even finish the race let alone be competitive.
"So I think that nobody in the team was enjoying this very nice event."
Looking back at his career, Hahne's racing highlights came at famous tracks like Nürburgring (Nordschleife), Spa-Francorchamps and Bathurst, tracks that he won some very prestigious events at.
"I think that if a driver really likes a circuit it brings out the best of his racing abilities," said Hahne.
"So, on my three favourite circuits I had very nice success in the biggest touring car events and I am very proud of it.
"One of my career highlights was the 1988 DTM (German Touring Car Championship) season, I drove a Ford Sierra Cosworth and had seven wins that year.
"Unfortunately I did not win the championship as I had too many "did not finish" results that year.
"Another highlight, from a financial respect was my "one million US dollars" win in the Jaguar XJR 15 Cup at Spa-Francorchamps in 1991.
"I liked my two wins in the 24hours of Spa and one in the 24 hour of Nürburgring, and of course Bathurst."
Having started racing in 1972 you would have expected Hahne to be nicely retired now, enjoying time away from the track … not so.
"I still feel fit and quick enough on the Nürburgring Nordschleife and amazingly I still get offers to drive," said Hahne.
"This year I shall compete in a Mercedes SLS GT 3 in the ten races of the Nürburgring Long Distance Championship and in a works Lexus in the Nürburgring 24 hour race."
Racing aside, Hahne has been a test driver for Bridgestone since 1988.
"I've been there for 24 years as the main evaluator and test driver of their UHP (Ultra High Performance) tyres," said Hahne.
"These are OE (original equipment) and after market tyres mainly for Porsche, Ferrari, Aston-Martin, AMG and BMW.
"So for example any Bridgestone tyre specification mounted on any Porsche (Carrera, Boxster, Cayman, Cayenne, Panamera) has been tested and evaluated previously by me.
"Business-wise I am the co-owner and director of a car fleet refurbishment company called Hahne-Pieck-Technik (HAPITEC) in Dren (Germany).
"All in all I am very grateful that for most of my life I have been able to make my living from my passion, and that it is still happening."
Armin Hahne with John Goss and Tom Walkinshaw on the 1985 Bathurst podium