Winterbottom family welcomes birth of baby boy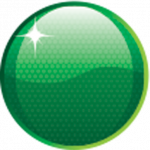 Orrcon Steel Ford Performance Racing driver Mark Winterbottom and wife Renee became first-time parents last night, welcoming a baby boy into the world – weighing in at 3.8kg (8lb 7oz).
He was born at 7:36pm last night in Melbourne. Frosty announced the birth via Twitter this morning and also revealed that they hadn't chosen a name for the little fellow as yet.
"Ladies you are so incredible to go through that, guys have it very easy," he tweeted.
"We haven't named him yet, but he is amazing. He's very cute."
The baby is the first for the Winterbottom family.
Mark admits he struggled fitting the baby seat to the car – losing further man points by admitting he consulted the instructions!
His first official duty as 'Dad' will come in a couple of weeks time when he's back in more familiar surroundings behind the wheel of the #5 Orrcon Steel FPR Falcon at the Clipsal 500.
On behalf of the Speedcafe family, we extend a warm congratulations to Mark, Renee and Baby Winterbottom.