Unique qualifying format for Albert Park 400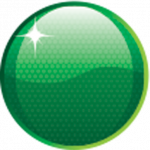 V8 Supercars and the Australian Grand Prix have created a unique qualifying format for the non-points V8 races at the street track.
A lucky dip draw will be held after qualifying where the pole sitter will pick a number between eight and 20. The number that he draws will determine the order for the top 10 shoot-out.
For example, if the pole-sitter draws number eight, then the top eight will be reversed for the shootout. If the number 20 is drawn, those who have qualified from 11th-20th will be promoted into the shootout.
The rest of the race meeting remains as per normal, with the Race 2 grid decided by the finishing order of Race 1 and the third and race being the finishing order of Race 2.
The overall winner of the Albert Park 400 will be the driver with the highest number of points across the three races.
Fujitsu Racing driver Lee Holdsworth told Speedcafe.com.au that the format is a great initiative for the Grand Prix event.
"Considering it's not a points round, we need to throw some challenges in there," he told Speedcafe.com.au
"Obviously we need to make it entertaining and I think it will mix it up. I reckon it will provide a good race.
"I don't think we'd ever like to see this in a normal Championship race. They're doing this to create a spectacle. Our racing is pretty close as it is anyway, but this is a good initiative for a non-points race. It's definitely good for the Grand Prix."
The Qantas Australian Formula One Grand Prix will be held on March 24-27.