Top Gear's Jeremy Clarkson samples V8 Supercars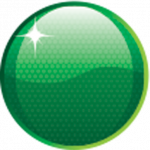 The world's most famous motoring journalist Jeremy Clarkson has had his first taste of a V8 Supercar today at the Holden Driving Centre in Norwell, Queensland.
Clarkson, the host of the popular Top Gear program, drove Craig Lowndes' TeamVodafone Commodore VE at the Gold Coast-based driver training centre.
Other Top Gear cast members James May and Shane Jacobson (Top Gear Australia) were also at the event, but were confined to passenger rides with Lowndes at the wheel.
Clarkson, May and Jacobsen were at the publicity event today to promote the Top Gear Live show – the Prototype Tour – at Brisbane Entertainment Centre tomorrow night.
Clarkson, who has said he enjoys watching Australia's 'Great Race', became the first person other than Lowndes or endurance partner Mark Skaife to drive the #888 Commodore.
"It's the most perfect car without getting too technical," Clarkson said.
"It's heaven to drive a car like that. I thought it was epic.
"That was only the third racing car I've driven in my life and it was a great way to warm-up for Top Gear Live."
While Clarkson mastered braking and the V8 Supercar's sequential gearbox, May and Jacobsen took to the track in their own Aussie dream cars – an HSV Maloo Ute for May and a V8 Super School car for Jacobsen before strapping in alongside Lowndes for their own V8 Supercar thrill ride.
Some tickets are still available to the Brisbane leg of the show (March 4-6). Visit ticketek.com.au or phone 132 849 to book.
To see the story on Nine's 'A Current Affair' click here
Here Craig Lowndes talks about his day with the boys from Top Gear