PMM becomes CAMS license administrators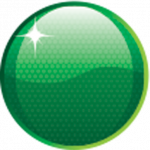 The Confederation of Australian Motor Sport has officially granted Paul Morris Motorsports the ability to administer national circuit racing licenses at the company's Gold Coast racing facility.
In addition to its V8 Supercars, Fujitsu V8 Supercars and Sprintcar race workshops, PMM's Norwell base also plays host to the team's
'V8 Superschool' and Holden's driver training centre.
According to Paul Morris, the new deal with CAMS is a major boost for the motorsport industry in south east Queensland.
"It's fantastic for the young, up-and-comers of our sport that PMM can now administer OLTs under the trained eye of CAMS-accredited officials right here at The Driving Centre," he said.
"The brilliance of having the track and V8 Superschool racecars out here means we can combine these two with our licencing division and offer motorsport packages with some of the country's best instructors.
"Anyone who is serious about obtaining a racing licence or needs some expert tuition on the finer arts of racing a V8 around a circuit, our place has the men and machines to cover all bases."
Announcing the initiative today, CAMS Sport and Club Development Officer Lisa Catchpole spoke highly of the Gold Coast facility.
"We'd like to thank The Driving Centre for making their facility available for our Motor Sport Officials Expo," said CAMS Sport and Club Development Officer Lisa Catchpole.
"CAMS is impressed with the standard of facilities at The Driving Centre and with their help, made the day a huge success.
"The venue is suitably equipped for anyone looking at driver training or OLTs and CAMS looks forward to using The Driving Centre for future training days."
Paul Morris Motorsports enters Russell Ingall and Steve Owen's VE Commodores in the International V8 Supercars Championship, and is expected to field at least one Fujitsu V8 Supercars Series entry, for Paul Morris himself, this season.