Mario Andretti tempted by IndyCar return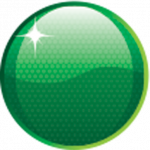 American racing legend Mario Andretti has discussed the idea of returning to IndyCar racing for the $5 million 2011 season finale in Las Vegas.
The 71-year-old told motorsport.com that the race, which will pay the monetary prize if a driver from outside the IndyCar Series wins, could potentially see three generations of Andrettis compete.
Mario's son Michael (48) retired from full-time driving after the 2003 Indianapolis 500, and currently runs a four-car team in the series, for which his son Marco (23) drives.
While having Mario, Michael and Marco all in the same race may sound fanciful, it would bring the 'star-power' effect that IndyCar clearly desires to its season finale, without having to rely on NASCAR ring-ins.
"You never know," Mario, a four-time IndyCar Series champion said of competing at Las Vegas.
"Paul Newman was similar age when he competed in Le Mans and he was 80 when he raced at Daytona in the 24 hour race in 2005.
"I am tempted, of course and I'm certainly crazy enough. I still love the sport but I have to be realistic and say that it might be too much but who knows…"
"He (Michael) has the team so if he is interested in doing it, I think he could come up with another car and let's face it, it sure would be interesting.
"This is of course the last race with the current chassis and engines so it would be very cheap for any would-be-entrant to get the pieces together and make up a team to challenge for the $5m pot."